Refreshing Your Home's Exterior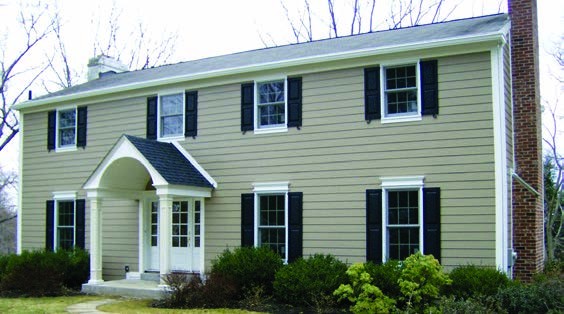 Houses can sometimes be contradictory. Inside, you may have a magnificent interior with stunning décor, while outside all you see is worn-out siding and outdated windows and doors.  
If this sounds like your home, then it may be time to redesign and upgrade the exterior of your house.  
Chapman Windows, Doors & Siding, a family-owned company servicing Chester and Delaware counties and the surrounding area, has been helping homeowners recreate and renew the appearance of their homes for 25 years.  
 "The results of an exterior remodel are often spectacular," says Joanne Lyons of Chapman Windows, Doors & Siding. "We can take an older, outdated exterior and give it the appeal of brand-new construction, only with more character."
Siding is one of the first elements people consider upgrading, and current products on the market bring significant benefits over what might currently be on the home. "Vinyl siding has really improved in both design and structural performance over the years," Lyons says. "As for fiber cement, many of our customers  choose James Hardie siding when upgrading. The initial cost is higher but it offers the strongest return on investment."
In our region, the professionals at Chapman commonly see homes with stucco siding in need of remediation. As many homeowners have discovered, older  homes with stucco facades— particularly houses built in the early '90s to about 2010—are highly susceptible  to water infiltration, which can damage the structure of your home and allow the growth of harmful mold.  
Chapman has been remedying the consequences  of faulty stucco siding for years and can not only help you clean up the damage but also replace your stucco with an alternative type of siding.  
Many homeowners may find remediation offers the opportunity  to improve their home's entire façade. "When having your stucco removed, it is the ideal time to not only change your siding but also replace your windows, doors and shutters," Lyons says. "It is cost effective and ensures that the entire exterior of your home is updated with the latest and most energy-efficient building materials."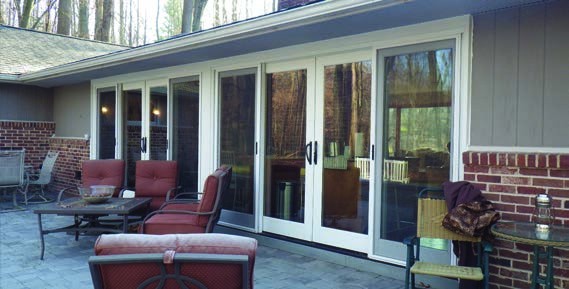 Often seen as the focal point of the home, the front door is one design upgrade that can make a huge impact. Options range from installing a new door—possibly in a bold color— to more grandiose options such as a custom portico or a new decorative door surround, says Lyons. Both can be created and altered to your individual specifications.
 "One way to go about selecting a new door is matching the current style of your home, whether that means Colonial, modern or farmhouse," Lyons says. "Another option, which is becoming more of a trend for 2019, is changing the styles of your shutters, door and colors to create a new design aesthetic."
Windows are an improvement that can be appreciated from both inside and outside the home. As spring approaches and thoughts turn to outdoor enjoyment, windows may be replaced with a sliding or French-style patio door. "This allows you to connect your indoor and outdoor activities for your yearround  enjoyment," Lyons says. "The wow factor when you open up and connect your space can make you fall in love with your home all over again."
At Chapman's 4,000-square-foot showroom in West Chester, customers can view the latest products available in windows, doors and siding, as well as get expert advice from showroom design consultants. The company also offers a 10-year warranty on all of its workmanship, ensuring your remodeling investment is protected long after the job is finished. 
A home that is updated on the interior should have an exterior that matches. Whether that means small changes or a complete facelift, the professionals at Chapman can help you achieve a look that you'll be happy to come home to. "Our customers tell us all the time that they wish they would have remodeled sooner so they could have enjoyed their new, beautifully  remodeled homes for much longer," Lyons says. "Remodeling before you even consider selling your home allows you to gain not only return on investment but also return on enjoyment."
Chapman Windows, Doors & Siding
West Chester, Pa.  |  (610) 431-8898 |  ChapmanWDS.com
Published (and copyrighted) in House & Home, Volume 19, Issue 8 (February 2019). 
For more info on House & Home magazine, click here. 
To subscribe to House & Home magazine, click here. 
To advertise in House & Home magazine, call 610-272-3120.