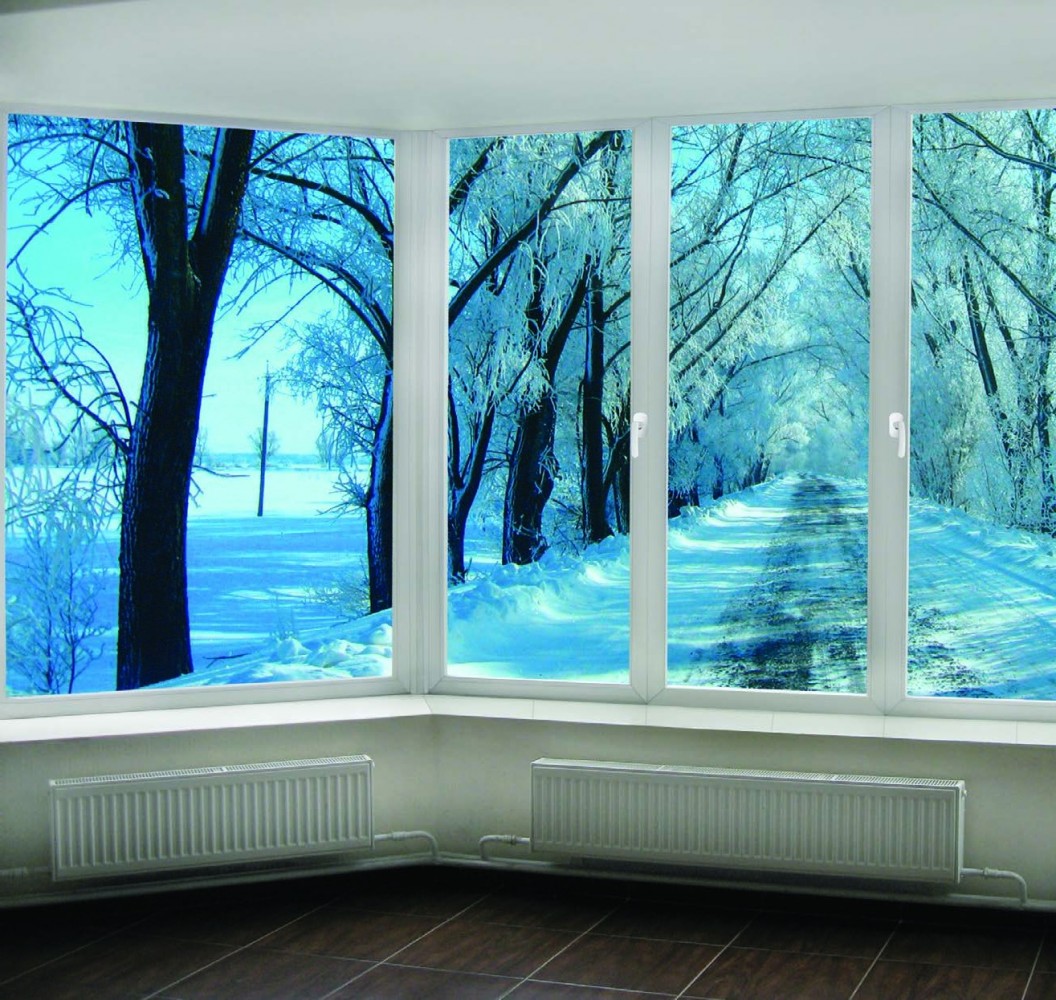 We spend a lot of time at home, so we want to be comfortable. But between drafts and ineffective materials, while we may love our house we don't always love the way it makes us feel. Luckily, there are upgrades, smart changes and long-term fixes that help stop the loss of precious energy (and dollars) through energy-inefficient homes.
LATEST TECHNOLOGY  
Sam Litwin, of The Insulation-Heating  & Cooling Group, says there is exciting new tech out there that can help. "The market is forever  changing, so homeowners have to ask themselves, what gets them the biggest bang for their buck?" Litwin says that in order to figure this out, people must do an energy savings/comfort assessment audit on their home. "It's like doing a blood test at the doctor. It helps you learn where any problems might exist." 
areas: your home's health (indoor air quality, areas that could be a breeding ground for mold); your home's safety (testing for carbon monoxide, natural gas leaks); your home's comfort (drafts, seeing if some rooms are colder than others); and your home's energy efficiency (making sure it's maximizing savings).
While drafty windows are a good indicator of a lack of energy efficiency, James Russo, owner of Lawrenceville Home Improvement, says that in an effort to cut costs, sometimes homeowners will choose window options that will need to be replaced in 15 to 20 years. "These will lessen in energy efficiency as time goes on," he warns. He says fiberglass has been a game-changer in replacement window energy efficiency,  since fiberglass windows  are stronger than vinyl and wood window options and offer superior energy efficiency.  
 "Unlike wood and vinyl windows, the expansion and contraction rates of fiberglass windows are negligible. When a window expands and contracts over the changing temperatures of the seasons, its fit can become compromised," he says. This could lead to drafting, where your heated or air conditioned air is escaping. "You are using more energy to keep your home comfortable and are wasting both energy and money as a result." And because fiberglass windows hold their fit, your home will benefit from maximum sustainability, he says.  
 "In the area of building materials there is and has been a push to make products more energy efficient,"  adds Ned Scheffler, sales for Chapman Windows Siding & Doors. The biggest advancements are in glass technology, including using Low-E glass (covered in a transparent microscopically thin coating that reflects heat), laminated  safety glass that holds together when shattered, almost UV-eliminating glass tinting and solar-powered shades, he says.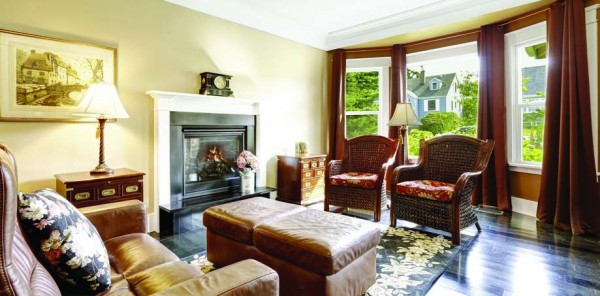 Jacob Echevarria, president of Window World of Philadelphia,  agrees about the developments  in window technology. "The best investments depend on how long a person plans on staying at their house. Less than three years, people should invest in double-pane windows with Argon gas; more than three years, people should invest in triple-pane with Argon gas; and more than 15 years, people should invest in triple-pane with Krypton gas," he says.  
PRODUCT UPGRADES  
 "Proven time and again, the No. 1 thing to do is invest in insulation,"  says Litwin. This is followed by considering smart thermostats,  windows, equipment (heating and air) and appliances. Another good choice is miniblinds/curtains, which are energy efficient because they reflect heat, he says.
In addition to choosing a fiberglass window product, Russo suggests homeowners explore the various advances in glass construction.  "Most windows are double paned, which in itself is greatly superior to the antiquated single-paned versions. The double pane allows for the space between to be filled with an insulative gas. Furthermore, many double-paned windows offer Low-E coating to enhance the deflection of UV rays that can fade the interior furnishing  of your home and preserve energy efficiency," he says.
Scheffler backs that up, pointing to two specific upgrades for doors and windows. One  is double Low-E glass, which cuts the thermal performance U-Value; and the second is skylights with Low-E, laminated glass  and solar-powered light-blocking shades. 
GOVERNMENT ASSISTANCE   
While there were government tax credits available in 2018 for energy-efficient home improvement  projects, it's not clear whether these will be renewed in 2019, says Russo. "Tax credit or not—putting off the replacement of inefficient windows will hurt  a homeowner's bottom line," he says.  
Both New Jersey and Pennsylvania offer tax credits and rebates for upgrading heating equipment and  old appliances, says Litwin. "There's the NJ Clean Energy Program,  and there are similar programs through PECO and PPL." 
Echevarria says the current government programs offer about $50 for using energy-efficient replacement windows. "The window must be under .30 U-factor to be considered energy efficient," he says. 
 "There is also a tax credit for solar-powered skylight operation and light-blocking shades," says Scheffler. This means a 30 percent tax credit for the skylight, solar- powered light-blocking shades and the labor to install the skylight.
21ST CENTURY ADVANCES  
One of the biggest advancements  is how intelligent items are getting. "Products are getting  'smarter,'" says Scheffler. "Velux skylights have an app to control your skylight from anywhere in the world or open or close shades by programming." Their solar-powered operating skylights will close if rain is sensed, he says.  
Litwin agrees, saying that using smart home products means you can heat or cool the areas in your home where family typically congregates long before they even get there.  
 "Products are definitely getting  smarter because the consumers  are getting smarter," says Russo. "My father and my uncle, who ran this business before me and my cousin took the reins, would rarely have customers grill them on whether or not a product was green or what the Energy Star rating is, but customers are coming in with more and more of these issues on the top of their lists. Products are being developed and enhanced every day to meet the growing demand and need for sustainable products that will save the homeowner money and help to preserve the environment.  Fiberglass windows are a prime example of this."  
One very cool area of sophistication, says Echevarria, is another surprise. Low-E tint can identify solar ray angles so that when the sun is at a high angle (in summer) it reflects the rays from heating the homes, and when the sun is at a lower angle (in winter) it allows the heat to enter.  
The options to save energy and money are plentiful and the results are heartening. New technology,  better materials and a focus on being proactive can make all the difference in the comfort level of your home.
RESOURCES
Chapman Windows Doors & Siding
West Chester, Pa.
(610) 400-3382
ChapmanWindowsDoors.com
Lawrenceville Home Improvement Center
Showroom in Lawrenceville, N.J.
(609) 882-6709
LawrencevilleHomeImp.com
The Insulation-Heating & Cooling Group
A division of NJ-PA Energy Group, LLC
Hammonton, N.J.
(609) 704-7040
TIGNJ.com
Window World of Philadelphia
Horsham, Pa.
(215) 395-1608
WindowWorldPhiladelphia.com
Published (and copyrighted) in House & Home, Volume 19, Issue 7 (January 2019). 
For more info on House & Home magazine, click here. 
To subscribe to House & Home magazine, click here. 
To advertise in House & Home magazine, call 610-272-3120.