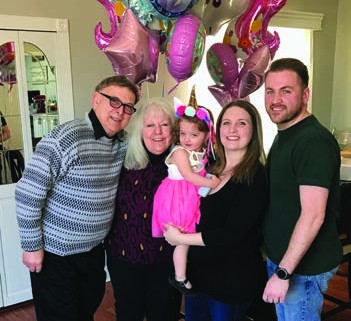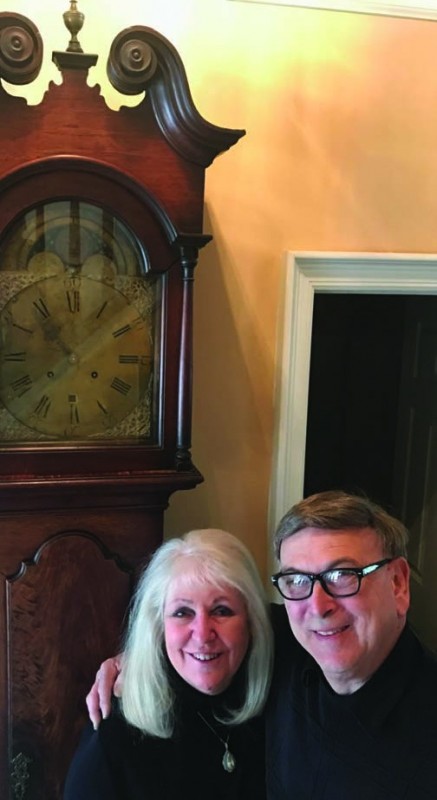 David and Lisa Fisher, Owners
What made you want to start or be part of this business?
My wife Lisa and I started our careers in different fields working for a large corporation. My wife was an ad executive with the Philadelphia Inquirer and after I finished serving in the Army, I went into the electrical project management field for PECO Energy in Philadelphia. In 1988, Lisa and I were married and moved  to Moorestown. At that time we cared for my late mother-in-law, who was a stroke patient. My father-in-law, a WWII Navy veteran, sadly had passed away. When we were brainstorming one evening, my wife's mother suggested that since her daughter knew about antiques and that I repaired clocks, we should try that as a family business. Then our beautiful daughter Lauren was born and we thought that we would open a clock shop in the area so that we could be closer to home. With my wife's knowledge of antiques and American history, coupled with my clock repairing skills, we moved forward and opened Antiques & Clocks in Cinnaminson. Both of us retired from corporate life and started building our business. We really enjoy what we do. So here we are almost 30 years later. We watched our daughter grow up, graduate college and marry her teenage sweetheart. They bought a beautiful home and now we have a beautiful granddaughter who is the light of our lives. We always believe family comes first.
What makes your family business unique?
It would be the fact that we work in a field that deals with people's heirlooms  and family history. Today, in what is called a throwaway society, our  customers defy that stereotype. Our cus- tomers care about their clocks because many grew up with them and they carry memories of their families' story. We recently repaired a woman's antique clock that was her great, great grandmother's wedding present. We have many customers who are extremely happy when they see a clock that was in their family, working again.
What are some challenges you've faced working with family members?
My wife and I balance our work and our family lives well. Our daughter and son-inlaw  work for other companies in the marketing and technology fields. They do help us with technology when we need it. My wife and I try to have lunch at least two times a week to discuss the business and our approach to different scheduling issues that might arise. We always enjoy running the business together.
What are the advantages and/or what do you find rewarding about working with family members?
We are a very close family and have lived through many wonderful milestones together. Our family business enriches our lives both personally and professionally. We both get to do the work we enjoy and that is a huge advantage. My wife handles marketing, scheduling and clock maker historical research as I repair the clocks. It is also rewarding to see the happiness our work brings to others.
What is your favorite thing to do together as a family outside of work?
We love to spend time with our daughter, son-in-law and our beautiful granddaughter. We play tennis together, go to family sporting  events together and sometimes even vacation together. 
To learn more about clock repair call Antiques and Clocks at (856) 786-3444 or email antiquesandclocks1@gmail.com.
Published (and copyrighted) in House & Home, Volume 20, Issue 10 (April/May 2020). 
For more info on House & Home magazine, click here. 
To subscribe to House & Home magazine, click here. 
To advertise in House & Home magazine, call 610-272-3120.