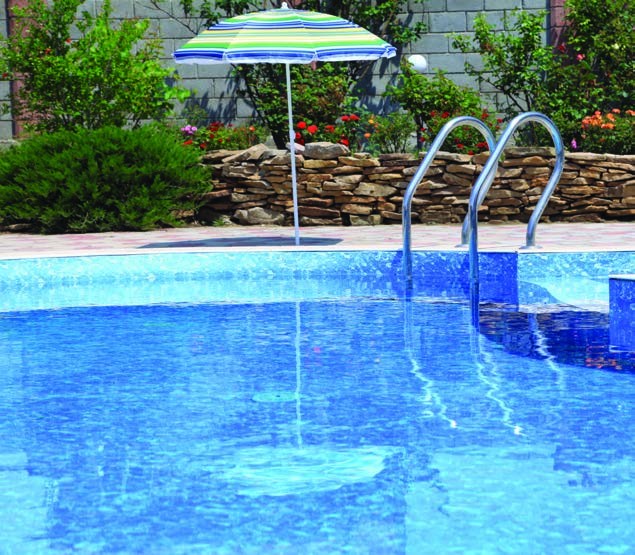 Home. The place where we all feel the most comfortable and safe from the daily grind.  Within our homes, there are typically places we feel especially comfortable, whether it's a man cave, den or cozy family living room.  
But when the season's right, it's a swimming pool that truly helps to melt all the tension away.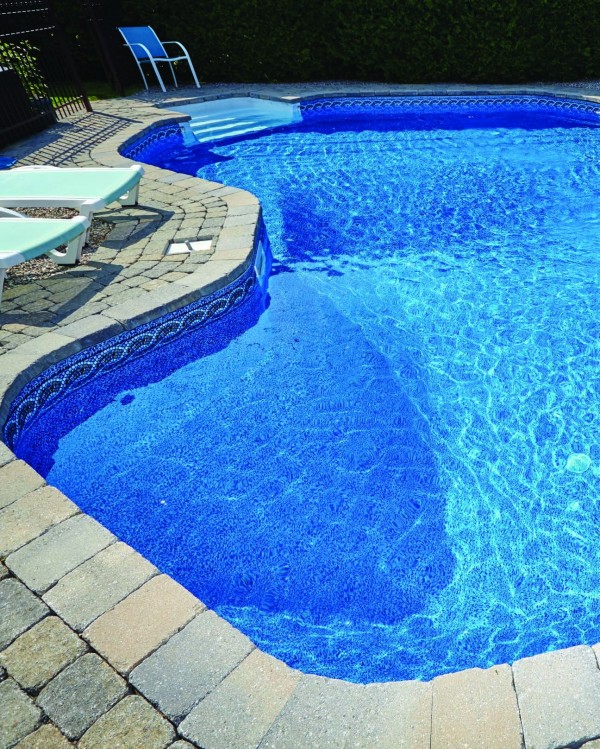 A coveted amenity for many homeowners, swimming pools provide a private oasis right outside the back door, offering the ability to sit back and relax when life seems to be a little too crazy. 
Though we may be in the throes of winter right now, there's no time like the present for homeowners to take a look at what may need to be fixed or upgraded in and around their pools so that when the time is right, taking advantage of that little oasis is a pleasure, not a headache.
 "Most homeowners seem to have an idea after they have closed their pool as to what needs the pool may have in the spring," says Mike McCool, general manager for Swim-Mor Pools. "Depending on the age and condition of the equipment and the pool, they may have been postponing some repairs for a few years. An especially harsh winter could speed up the need for some cosmetic repairs, or even a renovation."
Though postponing repairs may be the easiest—or what seems like the most fiscally sound—option at the time, as Dominic DiCesare, general manager  for Blue Haven Pools & Spas by Calvitti, points out, sometimes that's not the best choice.
 "Your pool is like any other home repair, a small issue will just continue to turn into a major one if left unresolved," he says.
DiCesare notes that one area that should be closely watched is the joint between the coping (the material near the edge of the pool) and the decking of the pool, along with the coping itself.
Sean Meyers, co-owner of DS Pool Service, agrees.
 "In many cases, there is either no caulking applied to that joint at all, or it is deteriorating," he  says. "If this joint is not properly caulked, water can work its way under the coping and behind the tile, which can cause damage to either and/or both."
Meyers says another item to keep an eye on is the pool cover.
 "Over time these covers do deteriorate from the UV light and wear and tear, which can cause them to become brittle and no longer act as a safety cover," he notes. "Spring is a good time to inquire about a new cover as some cover manufacturers have spring promotions  if ordered by a certain date."
Tom Heath, president of Pugliese Pools, notes that it is important to keep in mind that everything has a life to it, and eventually parts are going to need to be replaced.
 "On average, a heater will need to be replaced every 10 years," he says. "A pump will be maybe a little less than 10 years. It all depends on how much use these things get. Heaters, pumps, filters, all the mechanical parts—they're not going to last forever."
Heath adds that even if these pieces were in working order before winterization, there can be surprises when the pool is opened for the season.
 "Rodents can make their homes in heaters," he says. "They can bring foreign stuff in there and that will need to be cleaned out."
Repairs and general maintenance aside, springtime is also a good time to think about any upgrades  that may be made to the pool or its general vicinity.
One great upgrade is the addition of a robotic pool cleaner, says Walt Beyer, president of Stardust Pools. 
 "[The robot] will save hours of weekly cleaning and brushing your pool," he says. "Drop it in your pool Friday night and in a few hours your pool is clean and ready for weekend entertaining."
This will also help with pool up-keep through the season, Beyer says.
 "Pool owners should strive to keep up with the weekly maintenance  of their pool, chemicals, water balance and cleaning their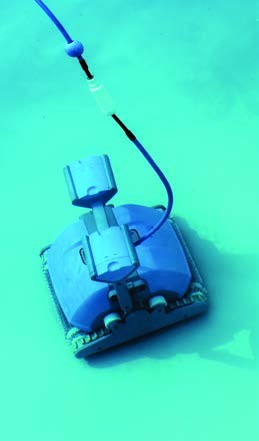 filters," he notes. "It is much easier to keep your pool clean and in balance than to try to correct water problems after  things go wrong."
Another upgrade to consider is a variable speed pump, Meyers says.
 "A variable speed pump can save a homeowner hundreds of dollars each season while also improving the efficiency of the pool overall," he says. "By running a pump at a lower RPM, but for a longer period of time each day, the pool is filtered more efficiently which leads to clearer and more chemically balanced water. These variable speeds are also much quieter than standard speed pumps."
Meyers adds some pump manufacturers offer rebates on these types of pumps and most electrical suppliers are offering rebates to the consumer when they replace
While it may seem like a huge undertaking, Heath suggests that some homeowners may even consider  replacing their pools this spring instead of simply making upgrades.
 "[Replacing the pool] allows the homeowner to decide the pool shape, location and size, and they can put in whatever thrills they want, with a lifetime warranty," he says. "If I'm renovating a 30-plus-year-old pool, I can't  guarantee it. And if the homeowner thinks they're going to be in the home for 10 years or more, they may as well bite the bullet and put in the pool they really want."
What is especially exciting about designing new pools and upgrading older ones these days is that there is so much more available and so many more choices than there ever have been, says Bryan  Hull, partner at Del Val Pools & Spas.
 "With older concrete pools, people are renovating and refacing with new coping, new tile ideas," he says. "The top and the whole water line is a lot more exquisite than it used to be. They're plastering in a deeper, dark blue, and you can even get mosaics at the bottom of the pool now. You can put a picture of a shark, or turtles or even your favorite sports team."
Hull says well-lit pools with color changing lights are also a huge draw for homeowners these days, but by and large the most popular option is a salt water system.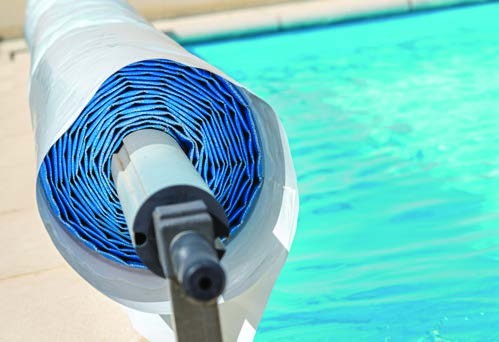 "Whether it's renovation or new construction, salt water is still the biggest attraction," he says. "These systems have come so far with the ease and inexpensive operating cost. 
 "It's really the best option whether it's an inground, above ground or semi inground," Hull continues. "When it comes to conversion [from chlorine to salt], it's very easy. It's simple and probably  takes about an hour and a half to convert to salt water."
Whatever projects homeowners may be looking into this spring, if there is anything McCool would like to express upon homeowners, it's to start early when it comes to pool maintenance and repairs, upgrades and renovations.
 "It has been a very busy winter with people planning for spring," he says. "If you have any kind of need to have everything done early, you need to speak to your pool company right away to get in their queue."
RESOURCES
Del Val Pools & Spas
Serving South Jersey
from three locations
(856) 629-2999
DelValPoolsAndSpas.com
DS Pool Service, Inc.
Royersford, Pa.
(610) 948-2000
DSPoolService.com
Blue Haven Pools
Northeast, Inc.
Four offices in the tri-state region
(800) 219-2141
BlueHaven.com
Pugliese Pools
West Orange, N.J.
(800) 428-7946
PugliesePools.com
Stardust Pools
East Brunswick, N.J.
(732) 254-3330
Stardust-Pools.com
Swim-Mor Pools & Spas
Mount Ephraim, N.J.
(856) 270-6571
Northfield, N.J.
(609) 755-3046
Millstone Twp., N.J.
(732) 422-5314
SwimMor.com
Published (and copyrighted) in House & Home, Volume 19, Issue 10 (April 2019). 
For more info on House & Home magazine, click here. 
To subscribe to House & Home magazine, click here. 
To advertise in House & Home magazine, call 610-272-3120.