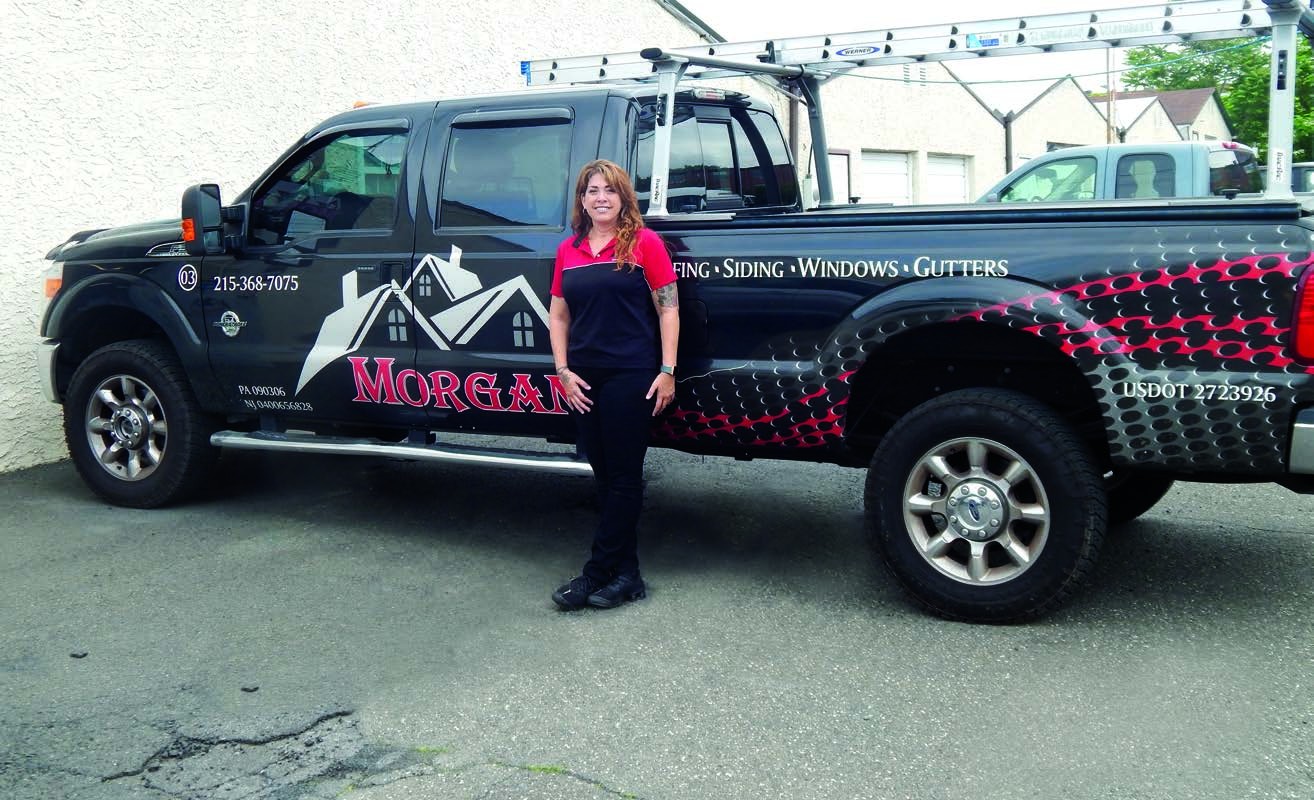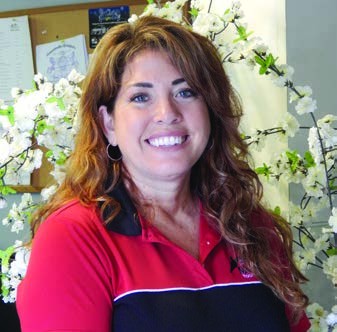 How long have you been in this industry?  
Twenty-two years
Did you have another career before this one?
Yes, in my previous career I was an ophthalmic technician, working with eye doctors. I liked it but felt limited in terms of career advancement.
When did you decide to go into business for yourself?
When I spent the summer working in the roofing industry with my brothers; I really loved it and recognized an opportunity to work for myself.
What appealed to you about this industry?
The challenge of doing something not everyone can do appealed to me but also I find it personally rewarding helping homeowners find solutions for their roofing and siding issues.
What has been the biggest obstacle to being a woman in business?  
Being a woman in what is perceived as a man's business. There are many times I get looked at like I don't know what I'm doing and I have to prove my knowledge and experience. After I start to discuss a project in industry terms I usually see the light bulb go on in the clients' eyes that I do know what I'm talking about.
Who has been your biggest inspiration?
 I would have to say my children and my granddaughter. I wasn't able to give them much as a single mother and I wanted to be able to support them in their young adult lives. I also wanted to be the best role model possible and to show them you can do anything you put your mind to, even the seemingly impossible, like starting a successful womanowned and -operated roofing and siding company.
What is the most rewarding thing about what you do?  
Receiving respect and recognition from my family, my peers, my customers and the industry for my accomplishments.
How do you define "success?"  
Personally, I think success is a neverending  process which I am still on the road to achieving.
What is something you can't live without?  
A challenge
How do you unwind after a stressful day?  
I enjoy a glass of wine sometimes! A fun weekend activity like riding ATVs helps too.   
Morgan Roofing and Siding, Inc., Lansdale, Pa., (215) 368-7075, MorganRoofingAndSiding.com
Published (and copyrighted) in House & Home, Volume 18, Issue 12 (June 2018). 
For more info on House & Home magazine, click here. 
To subscribe to House & Home magazine, click here. 
To advertise in House & Home magazine, call 610-272-3120.