Oskar Huber Furniture & Design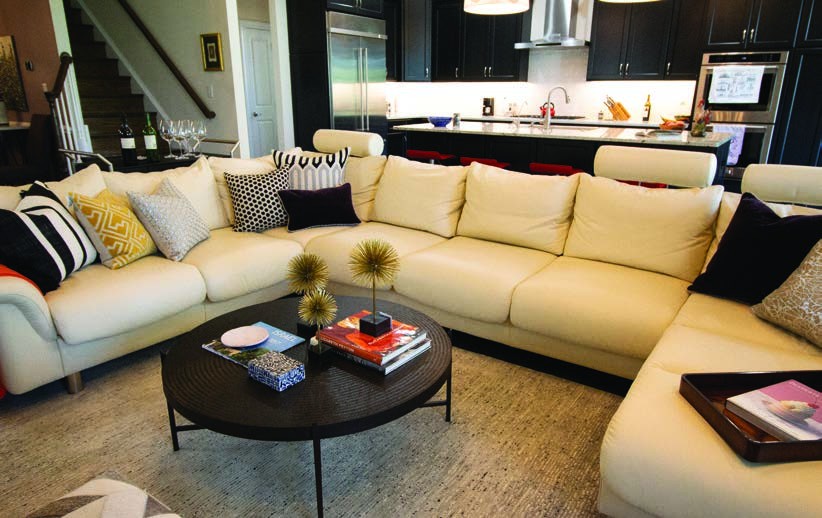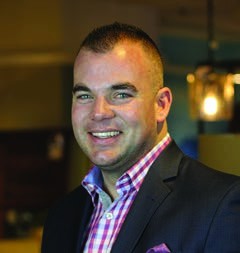 Oskar Huber Furniture & Design credits their roots and values leading back to their humble beginnings for having such a strong, professional company today. Oskar Huber Sr. started his business in 1927 after emigrating from Germany. Since first opening on Rising Sun Avenue in Philadelphia, the furniture and design company has taken pride in providing customers with the best quality in home furnishings.   
 "One thing we always say is our store has something for everyone; be it coastal or cottage designs to traditional or transitional styles, Oskar Huber Furniture & Design is a one-stop shop," Bobby Huber Jr., sales manager and buyer, says. "Our designers have the ability to create the most beautiful rooms. We are a fashion-focused store with a relaxed family atmosphere."  
House & Home wanted  to learn more about the company and why multiple generations of clients are staying loyal.  
How does Oskar Huber—now in its fourth generation of family ownership—instill and uphold its core values and work ethic?  
Oskar Sr. instilled in his son Oskar Jr., who taught his sons (my father and uncles) that honesty, quality and customer service are the keys to running a successful company. Hard work is in our blood; our company isn't just a business, it is an extension of all of us. Our family is dedicated to providing the best possible shopping experience with some of the world's finest quality home furnishings. I always tell customers  that our stores are filled with products that I myself  would be proud to have in my own home.
What do you suggest to clients not knowing where to start with a design project?  
Stop into our store and sit down with one of our designers for a free in-store consultation— bring pictures of your room or rooms that you are looking at re-doing. Our designers will have a casual conversation with you and ask questions to see what you are looking to accomplish. They are happy to guide you through our showrooms to get a sense of what you like, your style, etc. Then after the consultation, our designers  (if needed) will give you "homework." The designer will ask the client to go home and pick up some shelter magazines and clip the pictures you like or go onto Pinterest and create a board with rooms, designs, colors, etc. Find inspiration and bring us   what you love. We have the ability to take these images and create the room of your dreams.  
How does the company keep up to date on design and furniture products?  
We are constantly refreshing and rearranging our showrooms with new furniture introductions,  area rugs, artwork, lighting, accessories, paint colors, etc. Our showroom changes weekly. … Our industry follows the fashion industry with new color trends and designs. Multiple times a year we travel to trade shows to view the latest designs, new fabric introductions, styles, finishes, etc. We bring in what we feel is best for our customers based on feedback from our designers and customers. The end result is always fresh and current showrooms.  
What makes Oskar Huber a reliable resource for home design and furniture?    
After 91 years in business our customers continue to recommend us to their friends and family because of excellent quality and fair prices.  Combine that with our heritage, values and expert staff [and that] makes us the resource people can count on for quality products and design expertise.
What can clients expect when coming to you for a home design project?  
Sometimes the design process can feel daunting  but don't be nervous. Oskar Huber's professional designers will make you feel at home and they will never pressure you, whether you are re-doing one room or your whole house. We listen to what our clients want; we will work with items that you want to keep and help you create a beautiful  room that is uniquely yours.  
How can clients spruce up their dining rooms in time for the holiday season?  
Sprucing up the dining room can come in lots of different forms, from small projects to big projects. Of course one way is to completely start over: new flooring, furniture, paint, etc. However it doesn't have to be that big of a project to get a completely different feel. Sometimes it can be as simple as a new area rug or changing out the artwork and updating the lighting. Creating a beautiful tablescape can also really transform the space.
 Oskar Huber Furniture & Design
Southampton, Pa. | (215) 355-4800 | OskarHuber.com
Published (and copyrighted) in House & Home, Volume 19, Issue 4 (October 2018). 
For more info on House & Home magazine, click here. 
To subscribe to House & Home magazine, click here. 
To advertise in House & Home magazine, call 610-272-3120.