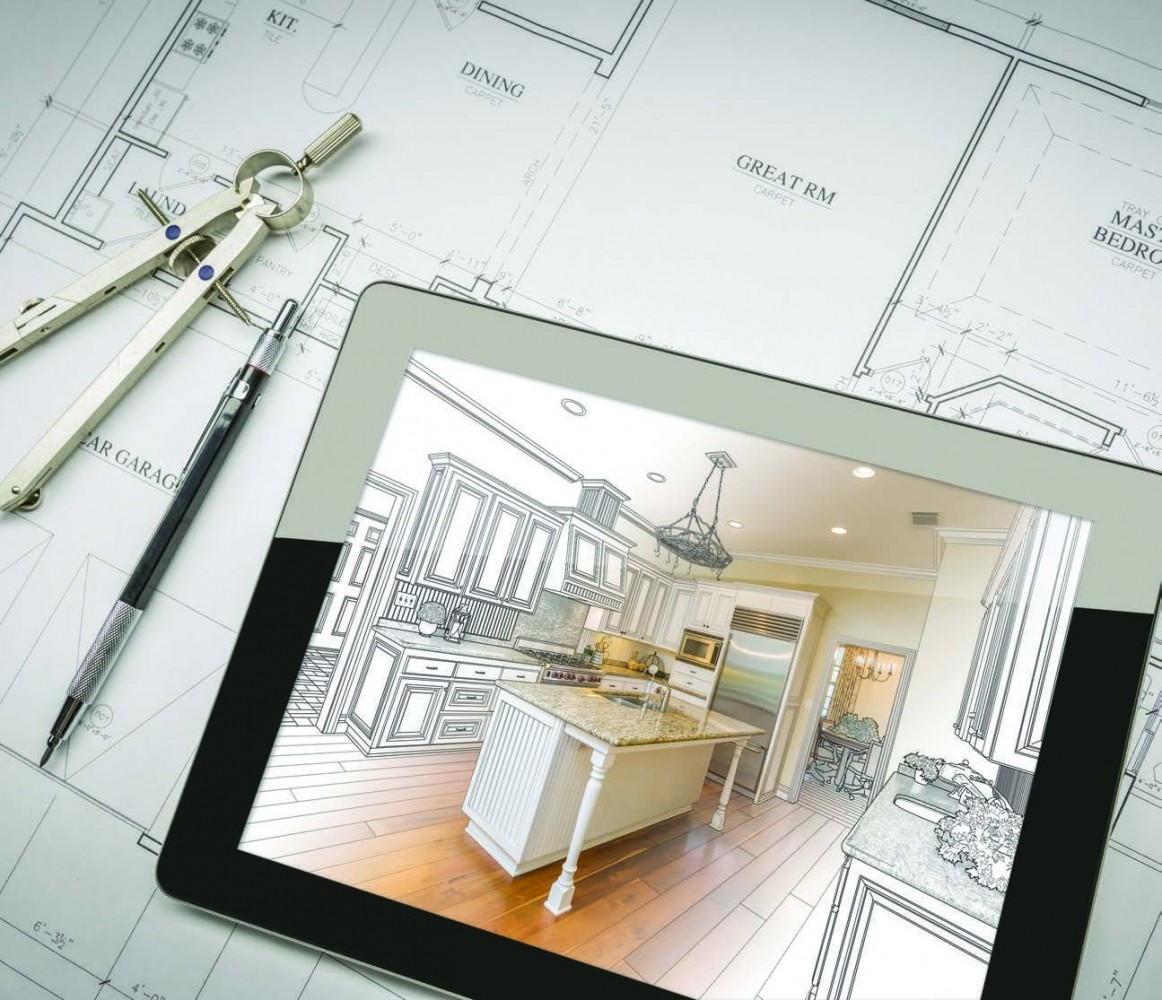 When the pandemic struck our country this time last year, no one knew what to expect. Shelter-in-place orders forced everyone home, where work, school and recreation all had to take place within that one space. Businesses were shut down too, many seen as nonessential. For those in the home remodeling industry, 2020 could have spelled doom.
"One year ago we were more concerned that it would be a 'no' year than even a down year. Construction was shut down for close to eight weeks and uncertainty was at an all-time high. Like many people and companies we were unsure of what the future and new normal would look like," says Adam Parnes of Global Home Improvement.
As it turned out, the year was better than anyone could have imagined. A perfect storm of factors contributed to a massive spike in requests for remodeling projects all over the home. As they sat inside their homes 24/7, consumers got tired of what they saw. Coupled with the fact that vacations were canceled, they now had the income to spare on projects that otherwise would have waited. And let's not ignore the record-low interest rates that have spurred a real estate boom, motivating people to fix up their house for a quick sale or renovate a new purchase.
Zonda, a housing market research firm, estimates a 9.87% increase in big-ticket remodeling projects in 2020 from 2019, totaling 14.4 million.
"We were able to slowly get back to work and due to a hot housing market, our sales were able to make up for lost time," Parnes says.
Success did not come without some necessary adjustments to meet safety protocols. Ryan Lederman, owner of Rykon General Contractors, says it's been his busiest year, but also the most challenging.
Among his first concerns was protecting his employees. "There was the risk of losing half of our workforce if one crew member contracted COVID-19 because we'd have to isolate everyone on that crew," he says. "So we had to reduce crews from four to two inside a home, which changes how we schedule projects and also takes the projects a little longer to complete."
And it's hard for them to work long days wearing a mask, Lederman admits, but they do it. "We've had homeowners tell us they don't care if we wear one but we still do." Along with masking and cleaning hands while on the job site, Lederman's employees also have to continue to be careful in their personal lives. Amazingly, considering they've worked in more people's homes this year than ever before, there were no cases of COVID-19 among his crew until just last month when two employees were affected.
For Global Home Improvement, whose core of work is exterior projects, it was more conducive to social distancing. "The summer and fall were ideal for outdoor appointments on back porches and patios. Same goes for our crews, working outside on roofing, gutters and siding definitely helped," Parnes says. "Our main challenge was window installations which require interior work. With that being said, our window installation teams all wear masks and install room by room so it allows for social distancing as well."
Keeping the noise down was also another obstacle, Lederman mentions, as kids and parents were home for school and work.
When it comes to materials, supply is down and costs are up, meaning consumers are waiting a little longer and paying more to get just what they want. "One of the biggest challenges we have seen is with material ordering. Many products are back ordered for weeks and typical material orders have been pushed back from four weeks to up to eight-plus weeks. That is why we definitely recommend planning your spring and summer installs sooner rather than later," Parnes says.
This is all directly related to the pandemic, Lederman says. "Demand tripled and factories can only run on skeleton crews to maintain social distancing. ... Project costs are rising monthly with material prices, by about 10%. It's a huge challenge because quotes we give are only good for 30 days, so if the materials cost goes up, customers have to pay that."
Nonetheless, his phone is ringing off the hook. "It's a good problem to have, but I think 2021 is going to be even busier than 2020. Things aren't slowing down," Lederman continues.
"This next year has a lot of promise but what we learned from 2020 is to expect the unexpected. We are planning to grow but we are doing it cautiously with our employees and customers in mind," Parnes adds.
RESOURCES
Global Home Improvement
Serving Pa., N.J. and Del.
(866) 735-112
GlobalHomeInc.com
Rykon General Contractors
Freehold, N.J.
(609) 578-4242
RykonGC.com
Published (and copyrighted) in House & Home, Volume 21, Issue 7 (March 2021). 
For more info on House & Home magazine, click here. 
To subscribe to House & Home magazine, click here. 
To advertise in House & Home magazine, call 610-272-3120.