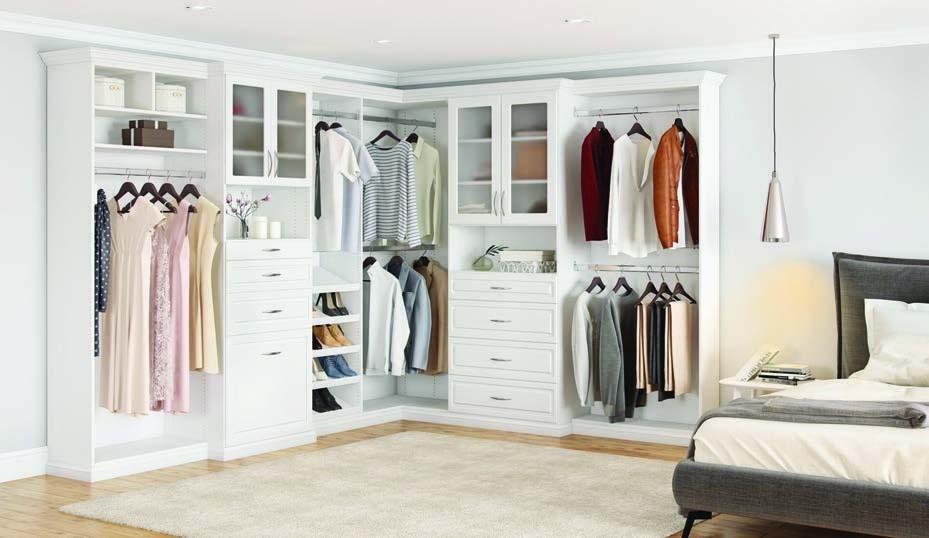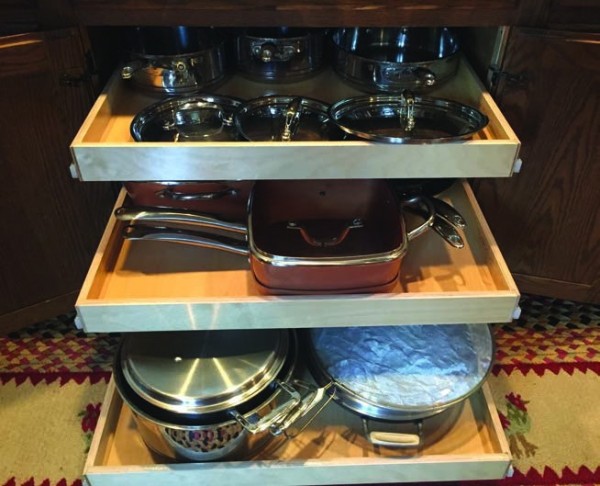 Organization is a goal that just about every homeowner strives to achieve, but it can be easy to fall short. During hectic days filled with work deadlines and children's extracurricular activities, areas such  as master closets, kitchen pantries and garages often get overlooked, no matter how much we would like to keep them straight.
The COVID-19 pandemic has only magnified the issue since many people are working from home and children are learning remotely. With the kitchen table now serving as a desk and a den doubling as a conference room, organization has become even more crucial than ever.
 "People are in their houses and they're using their kitchens more and they're using every bit of their house more than they ever have," says Vaughn Hunsicker, who owns ShelfGenie of Philadelphia. "Organization seems to be on top of mind for everyone."
Fortunately, there are plenty of experts available to come up with a custom design and creative solutions for cluttered spaces, or to transform part of the home into an office. Projects that were considered in the past but then put off for one reason or another are now coming to fruition.
 "We were much busier than we ever thought we would be in the first three months of the pandemic," says Anthony Brinn, owner of ABC Closets. "We found that homeowners were finding extra time to organize and reduce clutter because their normal schedules were so disrupted. Organizing and cleaning gives us a sense of order and less chaos; it's something we [can] control and it gives us a feeling  of empowerment."
FINDING SPACE FOR WORK AND SCHOOL
When the pandemic first hit the United States and businesses moved to a work-from-home model, those employees who already had a designated office in their house were in luck. But many others were left scrambling as they sought space to focus on their daily responsibilities. Throw in their spouses also working from home and their children learning remotely, and there simply wasn't room for everyone to get things done.
 "The first few months of staying at home during the coronavirus pandemic showed us all that we need more space to live, work, learn, exercise and relax at home," Brinn says. "We have gotten many calls for home offices as it became clearer that most people will not be returning to the office this   year and possibly next. Our customers needed multifunctional spaces that will work as their office, conference room and classroom. One way to make this work for them is to convert basements, attics, garages and guest rooms into an essential multifunctional space."
Aaron Lewis, owner of Closets For Less, recognizes that many of his customers may need certain rooms to fill multiple needs. For example, a work station can be set up in den with a TV hanging over the desk and a couch off to the side.
 "We can add a total office area with a desk, file cabinets, book shelves and an area for a printer," he says. "We can also use pullout drawers to hide the printer so the room can be utilized as a study or a den as well. It serves two purposes."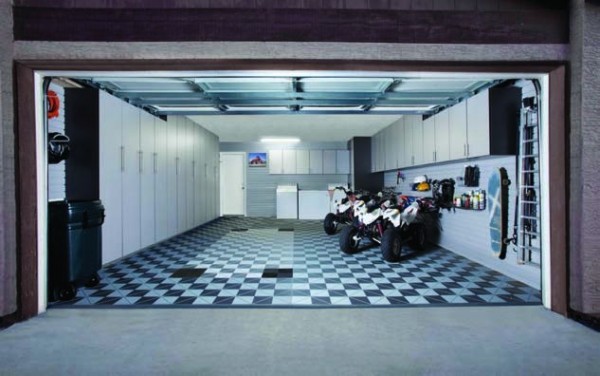 Charles Waterman, owner of Closets By Design of  Southeastern Pennsylvania, has often converted a dining room into an office. Since the room is usually right off the front door, the homeowner can even host business meetings there if necessary. The desk units his company recommends are designed to sit off the wall at the bottom, so they can be used in the dining room without requiring the removal of baseboard molding, and the room can be converted back to its original use when the time comes.
When called for home offices, Waterman says it is important to find out how many people will need works spaces, and his designers come up with solutions for the children as well, since many are at least starting this school year with a component of remote learning.
"Certain areas are  for mom and dad, and then we'll find out how many children need separate areas," he says. "They may even need a separate space made of a different material, something more  robust to stand up to spills and artwork projects that is able to be cleaned up easier.
 "Each [child] would need their own drawer for daily utensils like pens, pencils and papers, and then a set of letter-sized files for each one that would explain each subject matter, each class, artwork, those types of things. There can be a file for each subject, so when class starts virtually there's not a lot of time running around the house searching for what the child is working on. It's great to have it right there and it gets everything off the kitchen table. When you log on you're all ready to go."
ORGANIZED CLOSETS REDUCE STRESS
It's been said many times before but it's worth repeating that an organized closet can go a long way toward getting the day started on the right foot. When the homeowner does not have to sort through a messy space and is able to find all of his or her belongings, it's easier to be punctual.
 "Life is still fast-paced but instead of driving [to work] you're trying to get to your Zoom meeting on time or trying to log in one time," Waterman says.
Adds Brinn: "Organization, especially your closet, will greatly help reduce stress levels and eliminates that last-minute scrambling in the morning. It's important that we reduce any additional stressors in  our lives."
According to Lewis,  solutions can be found for closets of any size. He has worked on closets as small as 2 feet wide and has converted adjacent bedrooms into large walk-in closets or dressing rooms. No matter how big the space, the key is customizing it to the client's lifestyle.
 "We find out whether they want hampers or drawers, straight shoe shelves or slanted shoe shelves, if they want baskets to throw scarves in," he says. "Then we come up with a design for them and tweak it back and forth until they're totally happy with what they're getting. I tell everyone, 'I'm great at what I do but I don't have to live with it. Let's get it right the first time so everything makes you happy.'"
Brinn is not discouraged by working on a smaller  closet but instead embraces the challenge.
 "There are some great solutions you can utilize to maximize a small closet space, or even create a closet when you don't have one," he says. "We often find the vertical space in a closet is one of the best ways to fully utilize all of the closet space. One option is to continue hanging rods (single or multiple, depending on the  amount of short items) with open shelves customized to the homeowners' storage needs. We are able to install multiple closed drawers, which will keep your closet organized, simplified and looking clean.
"Another way to maximize the space available in a small closet is to add closet accessories. For example, a valet rod, tie rack or belt rack allows you to make use of the wall space inside a closet and keep these items neat and organized."
Waterman suggests identifying items that are not being used and moving them to a separate part of the house to create more space. At the other end of the spectrum, several of his  clients have requested coffee bars or mini refrigerators for larger walk-ins.
SUGGESTIONS FOR THE KITCHEN
Another area of the house that gets used frequently—and can certainly be in need of order—is the kitchen. Although restaurants are starting to bounce back slightly as restrictions are eased, some people still prefer a home-cooked meal for the time being, so they need an organized kitchen.
 "People are using their kitchens more not just because they're home all the time but also because they're not going out to eat as much," Hunsicker says. "During the pandemic people are making more dinners and making more lunches. The other thing is if you look at the way new houses are built, there's more open concepts so people are in their kitchen and they're talking to people in  their family rooms or living rooms. That's where people tend to congregate in their houses now."
ShelfGenie's glide-out shelves can be custom made for cabinets of any size and shape and are helpful in organizing pots and pans as well as food.
 "A lot of our clients are above the age of 55 and it's easier for them to get to things if they have some of our glide-outs," Hunsicker says. "So not only do we help with organization but we help with access. Our designer will come up with a design based on how they use their kitchen and how they want it organized. 
 "We get a lot of positive feedback; once it's in, people really like it. It's refreshing the space and making it easier to use. That's our main goal—we want to make everything easier in your everyday life and help you organize things."
Lewis points out that better storage in the kitchen, such as adding pull-out drawers to pantries, can help homeowners plan ahead.
 "They can buy more stuff in bulk so they're not running out all the time during the pandemic," he says. "They can go to the supermarket once a month instead of every week if they have more space to store everything."
OTHER WORTHWHILE PROJECTS
The garage is often a dumping ground for everything from sports equipment to garden tools, so storage solutions such as wall racks, overheard compartments and cabinets can all be useful. There is also much potential in the space, and Brinn hears from many satisfied customers who wish they had tackled the project  sooner.
 "A garage is a versatile and interesting space and can be trans- formed into whatever you want it to be," he says. "We have customers choose garage organization for several reasons such as the need to park and protect their cars to utilizing the space for a gym, home office, man cave or bonus room and everything in between. The garage is typically the messiest spot in the home. By having a garage with custom-built cabinets and wall-mounted solutions with bins or hooks for all of your garage items, you will save so much time searching for things. Properly maintaining items in your garage will protect your belongings from dirt, dust, pests and weather changes."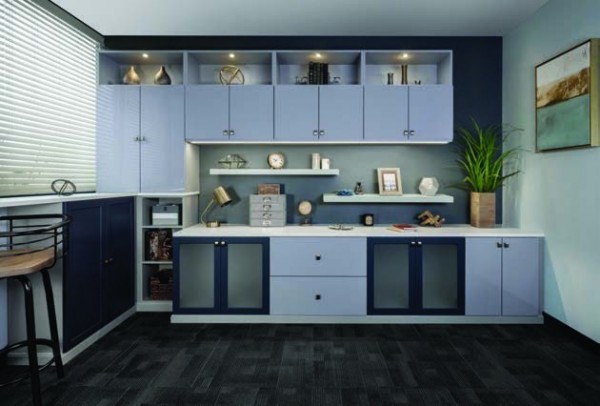 Waterman calls the garage generally the biggest but least utilized room in the house and explains  that it can be addressed one section at a time for those with budget concerns. He also believes garage organization is especially useful for busy families.
 "There are a lot of events that aren't happening that used to take  the children out of the home, whether it's a soccer game or club of some sort," he says. "They're playing more at home so it's great to have the toys and other items organized in the garage. … It's also a great place for mom and dad to do projects with the kids during this situation we're in. Whether it's a workbench or a table, they can be potting plants or doing arts and crafts."
Lewis recommends shelving, baskets and bins be used for children's toys and games, whether in the basement or a designated playroom. Another area of the house to think about organizing is the bathroom,  where Hunsicker says glide-outs can be beneficial just like in the kitchen.
Whatever the need is, professional organizers are ready to help. They are busier than ever during the pandemic and have changed their protocols to ensure the safety of their employees and customers.
 "We're taking all the necessary precautions of calling our customers before the appointment  to make sure they're  healthy and ready to receive us in their homes," Waterman says. "Our designers wear masks and we practice social distancing, but we really need to be able to observe  their home to come up with the best solutions. We offer virtual appointments if necessary  but we find that we're more effective in person. Being there in person is the best way to see how they utilize and organize their house; it's a wholistic  approach to their  storage needs."
RESOURCES
ABC Closets
Hammonton, N.J.
(609) 567-8621
ABCClosets.net
Closets By Design of Southeastern Pennsylvania
Malvern, Pa.
(610) 644-4143
ClosetsByDesign.com
Closets For Less
Warminster, Pa.
(215) 660-3080
Closets4LessBucks.com
ShelfGenie of Philadelphia
Philadelphia, Pa.
(215) 850-4463
ShelfGenie.com
Select imagery courtesy of Closets By Design of Southeastern Pennsylvania; ABC Closets; and ShelfGenie of Philadelphia.
Published (and copyrighted) in House & Home, Volume 21, Issue 1 (Fall 2020). 
For more info on House & Home magazine, click here. 
To subscribe to House & Home magazine, click here. 
To advertise in House & Home magazine, call 610-272-3120.