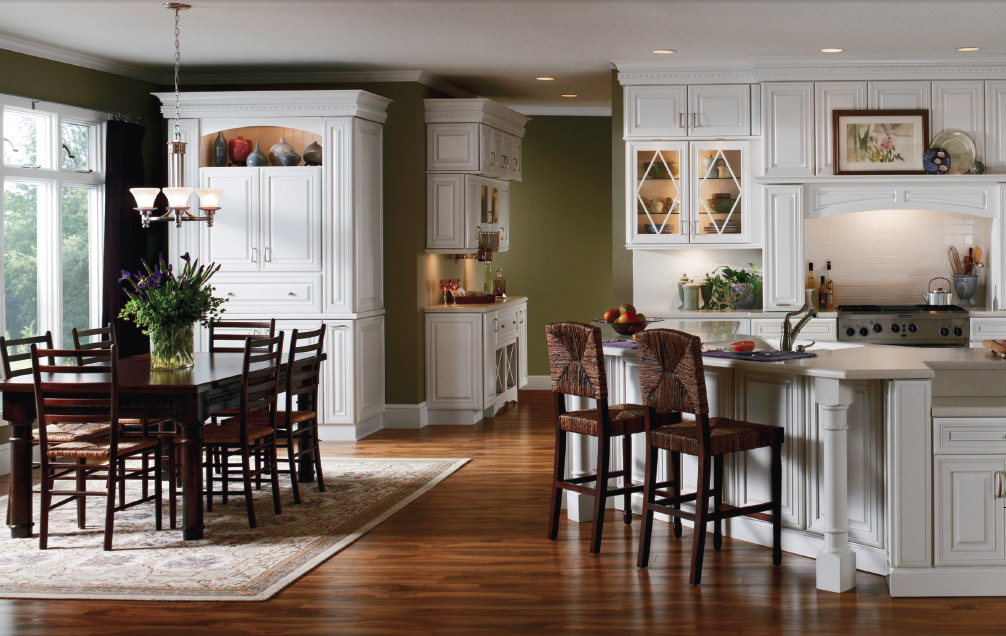 The style and design you choose for your cabinetry often sets the tone for the entire kitchen. While there's no question that the choices can be overwhelming, doing your homework and taking the time to seek out the product that's best for you, will ensure you make the right selection.
There have been a number of cabinetry trends to emerge in recent years. Among those the "painted cabinetry" look has remained steadily popular. For a while it seemed that homeowners were going either super light or super dark in their color selection. Lately, they seem to have settled in the middle.
"While whites and extreme darks are still in, the new hottest color is gray," says Steven Nagy, manager of Peter Lumber Company. "With many people choosing to renovate instead of sell, they are swaying toward earthy, neutral colors to make cabinets versatile for years to come. Gray is definitely that new, hot, versatile color."
Overall, light-colored cabinets remain dominant.
"I would say that 95 percent of the projects I've worked on in the last three years have been a light-painted cabinet, mostly in a shaker door or transitional door style," says Elaine Messer, design sales specialist for KOL Kitchen & Bath. "I honestly don't think that we'll see this extremely versatile look go away any time soon."
The shaker door style definitely continues to be a popular look, agrees Dean Springmeyer, owner and president of US Kitchens & Baths.
"I'd like to say that homeowners are getting a little more decorative with their door styles but the truth is, they still like that straightforward shaker look," Springmeyer says. "It's very linear with clean lines, which seems to be the predominant trend in the market right now."
Brian D. Gordon, president and CEO of Kitchen Expo, a division of Universal Interlock Corporation, also says that texture is a hot style right now.
"It may be the open grain of oak with a stain," Gordon says, "or the new, textured melamine in a sleek, contemporary look is also gaining popularity quickly—especially in the multi-family arena. Textured melamine products range in all colors but the 'driftwood look' is where folks are leaning."
When it comes to material, Abner Stoltzfus, owner and partner of Sweet Water Woodworks, says that this is not an area to skimp. Though some manufacturers will put out a product that looks nice on the outside, cheap material is not going to hold up for the long term.
"The material used for cabinetry is so important," Stoltzfus emphasizes. "It's worth investing in a higher-quality product that is going to hold up for years to come."
The bells & whistles
Today's homeowners are often looking for cabinetry that has built-in features that make life easier. One nice feature available in cabinetry today is "soft closing," which Tuba Menekse, sales and design specialist at Keystone Granite & Tile, says is very popular with her customers.
"We also love offering cabinetry that would make things easier in the kitchen, like spice racks or built-in wastebaskets," Menekse adds. "They become more and more popular as we explain how they keep a kitchen organized."
Messer adds that homeowners should have fun with the hardware they choose and calls them the "jewelry to your kitchen."
Decorative elements such as the cabinetry hardware can play a big role in the overall style of your kitchen. Since a lot of homeowners are choosing shaker cabinets for their clean-line look, they tend to go simple with the hardware style, choosing traditional nickel or steel knobs. But as Messer says, this is an area where homeowners can really dress-up the entire look of their kitchen by choosing something unique.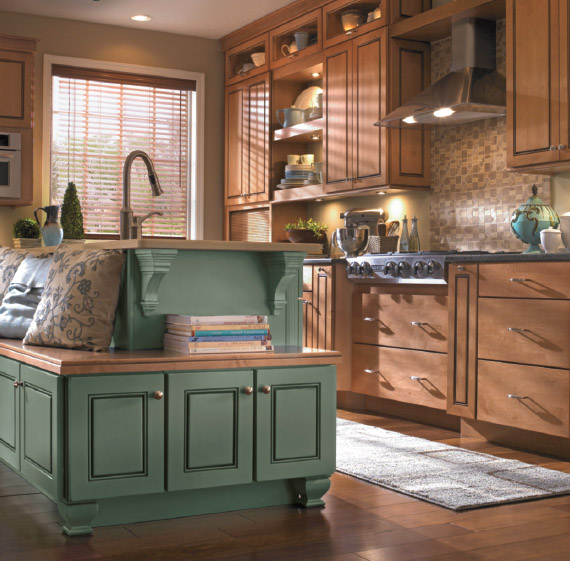 Carol Kelly, showroom manager for Artistic Decorative Hardware says that there are no hard and fast rules for choosing the right cabinet hardware.
"A lot of customers assume there are rules in choosing the right size or style but the truth is it's personal preference," Kelly says. "It is helpful to be able to see, touch, and feel a lot of different styles, which you can do in our showroom. It's also helpful to bring a cabinet door with you so that you can see what styles look best."
One piece of advice Kelly would give homeowners is to "start the process earlier." A lot of times the hardware is an "afterthought" and then homeowners are scrambling to make a quick last-minute decision. Kelly says there are a lot of style options and homeowners should put some time and thought into what they like best.
Making it all work
Coordinating the cabinetry with the rest of the kitchen may feel like a daunting task. But Menekse says that keeping "color combination" in mind is key—not only between the cabinetry and the countertop, but for the kitchen as a whole.
"For smaller spaces we suggest using brighter colors to make the room look bigger," Menekse says. "If the cabinets are dark, we recommend that our customers use lighter countertops and a lighter paint. Since we have granite available in every taste and budget, we ask our customers to make a decision on their cabinet color first, and then we take it from there."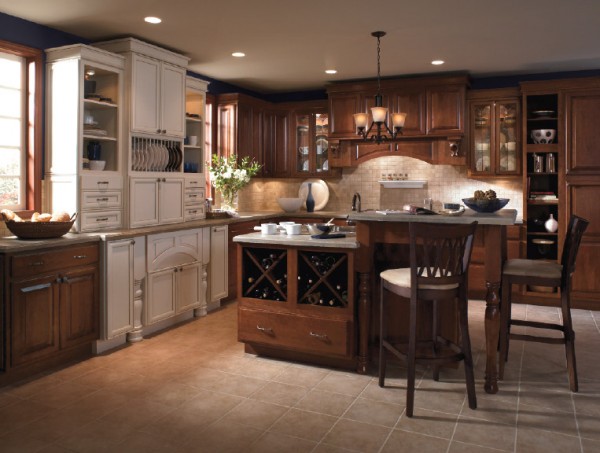 The process can seem overwhelming, but working with a professional will help guide you in your decisions.
"The key is to go to a dealer you can trust," says Gordon. "It is a very fragmented industry—flooring, plumbing, lighting—but at Kitchen Expo we only focus on cabinetry and countertops, making us very qualified."
Messer adds that with an expert guiding the process, homeowners can relax a little and enjoy the process.
"When we help a homeowner create the 'perfect kitchen,' it's all about asking questions," Messer says. "My best tip is not to overthink it. Let us know what kinds of things you like and dislike and then we are here to guide you in the process."
RESOURCES
Artistic Decorative Hardware
Northfield, N.J. | (609) 407-7200
ArtisticHardware.net
Keystone Granite and Tile
New Castle, Del. | (302) 323-0200
Keystone-Granite.com
Kitchen Expo
Edison, N.J. | (732) 650-9700
GoToKitchenExpo.com
KOL Kitchen & Bath
Cherry Hill, N.J. | (856) 857-1430
KOLKitchenBath.com
Peter Lumber Company-Kitchen Division
Multiple locations in Pa. and N.J.
PeterLumber.com
Sweet Water Woodworks, LLC
Narvon, Pa. | (610) 273-1270
SWWoodworksLLC.com
US Kitchens & Baths
East Hanover, N.J.
(973) 386-5500 | US-Kitchens.com
Published (and copyrighted) in House & Home, Volume 16, Issue 8 (February, 2016).
For more info on House & Home magazine, click here.
To subscribe to House & Home magazine, click here.
To advertise in House & Home magazine, call 610-272-3120.