Cultivating the Perfect Spring Landscape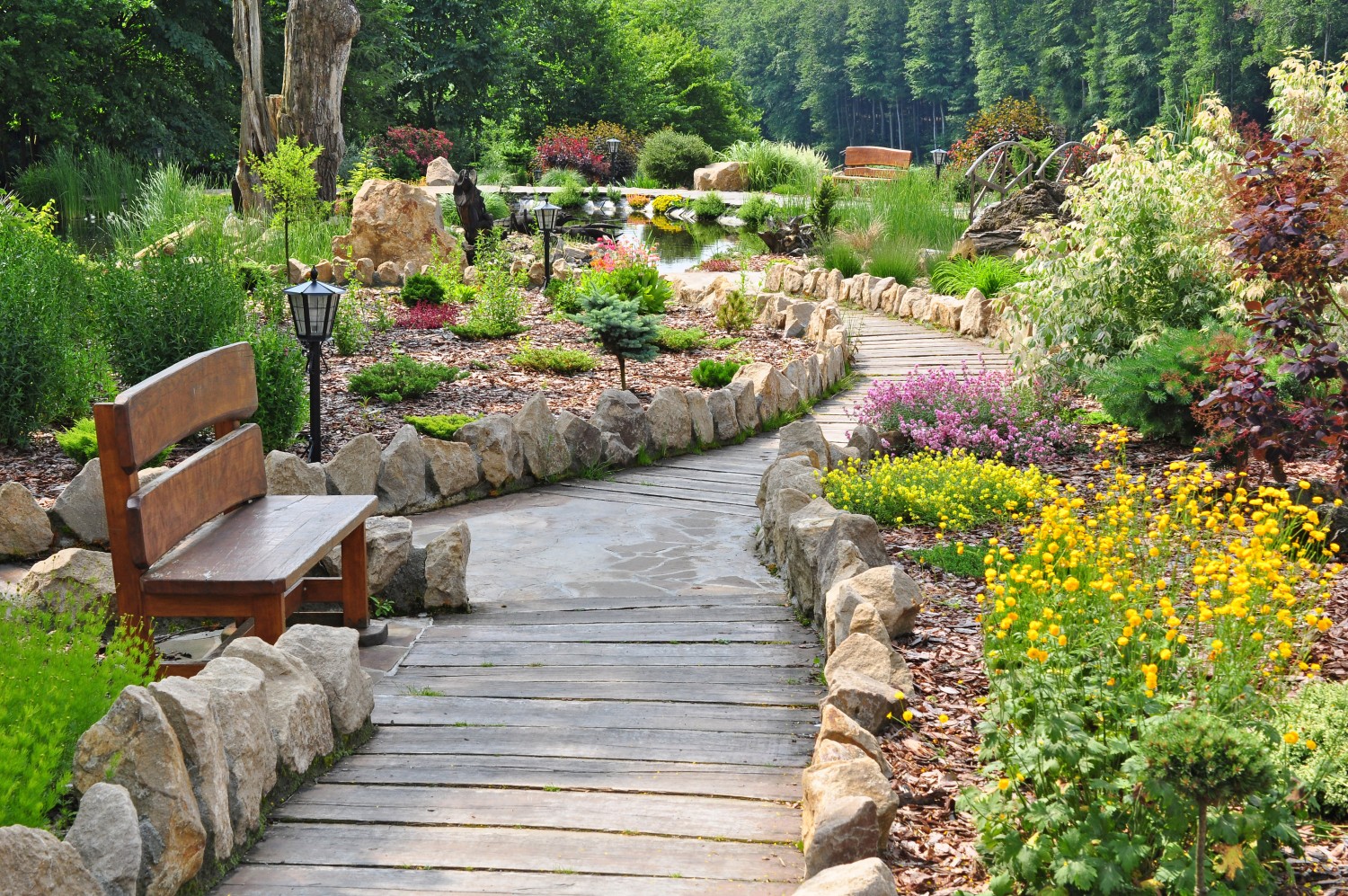 As the weather starts to warm up and spring begins to peek out behind bare tree branches and take precedence, those of us in the Northeast can't help but become excited. Mother Nature is beginning the rebirth of spring crops and homeowners are becoming antsy to get outside and work on their landscapes for the season. We at House & Home are starting to feel the spring fever when we think about our flower beds and lawns, which is why we talked to the experts to give us tips and the best advice to make ours—and yours—the best spring landscape on the block.
What you can be doing right now
Now is the perfect time to evaluate your existing landscape. What plants are alive, what will need to be replaced, how much attention does my existing plant life need, how does my lawn look? Those are all questions homeowners should be asking themselves right now, before spring begins.
"Remove and dispose of any diseased or damaged plant material, either with judicious pruning or total plant removal," says Brice White, nursery manager and landscape foreman from Montgomery Gardening Inc."Look for bag worm egg cases and place in the trash or burn. Remove any rotting fruit from the base of fruit trees to prevent disease and insect pests in the coming year."
The planning process for a new landscape project, and even added hardscaping, could be a little complicated so it is best that homeowners educate themselves on options for their yard and figure out the best time frames to start on new projects. Finding the right landscape professional will save the typical homeowner a great deal of time and prevent headaches when problems in the planning process arise.
Bill Vecchione, owner of B & G Landscapes, a design and build landscape company, says to start talking with a professional if you are looking to build onto your existing landscape with things like fountains, English Tudor landscaping, patios, rock gardens and more.
"We use a survey, we design everything according to the existing conditions and then we look at existing grades, topography, and then we incorporate what we are looking to do," says Vecchione. "Most of the time the customer doesn't really have an idea what they want, they have a design of how they want to use the space. So we are involved in the design process 100 percent. We will come up with some ideas of what the customers want and put something together."
Be sure to get your thoughts across to the landscape designer.
"Communicate your needs and vision to your professional. Not all homeowners are after the same thing from their landscapes," says Stephen Costalos, president and landscape contractor at Scape-Abilities Inc. "Finding out what you as the homeowner wants is probably the most important thing you can do get started on the right foot with your landscaper."
Even if your landscape needs are simple, routine maintenance, it's still important to get it scheduled.
"Whether it's corrective pruning, pre-emergent weed control applications, fertilization schedule, or an actual landscape/hardscape installation project, now is the time to plan," says Michael Pasquarello, a degreed landscape architect and sales member of Elite Landscaping.
Lawn care and weed control
While every homeowner wants to have the greenest grass on the block, most of the steps to ensuring this at the start of spring are done in the fall with aeration, over-seeding and dormant fertilization.
Pasquarello says during the winter months, lawn care is about as simple as keeping the lawn free from leaves, branches and debris.
Steve Compton, general manager at CKC Landscaping Inc., urges homeowners to get on a multi-step program with their local turf maintenance company for fertilizations, feedings and things of that nature.
"Starting in late March typically, get an application of pre-emergent, which basically lays down a blanket of different treatments that prevent the seeds for different types of broadleaf weeds and crab grass essentially from germinating," says Compton. "That's the first real application of any type of granular substance that people put down."
Compton says waiting any longer than March to put down this layer of pre-emergent will have homeowners missing their window of opportunity and will have them dealing with crab grass all season.
"Aerating and over-seeding can also be done in the spring to 'green up' your lawn," says Pasquarello. "Make sure these steps are performed far enough apart from each other as not to be counterproductive."
Another thing to be aware of when attempting to make your lawn greener is the type of fertilizer you are using.
"Most spring fertilizers are heavy on nitrogen. The nitrogen (the first of the three numbers listed on all fertilizer bags) will provide the most green up," says Costalos. "Be careful though, because nitrogen is naturally occurring in the spring and you could have some aggressive growth that will just lead to more cutting come the end of April."
Plants and pruning
A healthy and beautiful garden begins and ends with pruning. The general rule is spring flowering plants are supposed to be pruned right after they are finished blooming.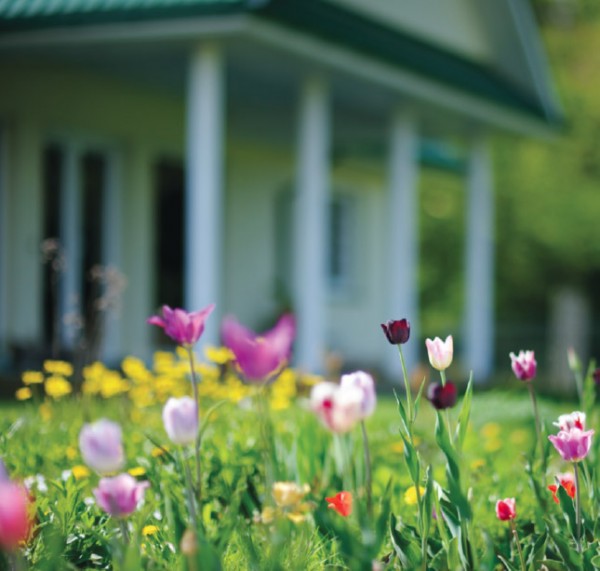 "Generally speaking, deciduous plant material can be pruned when dormant. Conifers—plants with needle-like foliage—can be lightly pruned any time," says White. "Hard pruning is best in early spring."
For homeowners who have never pruned before, the best way to become expert pruners is through education. To prune correctly you must first identify your plants. The library is a great start when doing so. There are also applications for your cell phone to help identify plants.
"Read a good book on pruning, talk to a knowledgeable person. Be wary there is a lot of misinformation out there, especially on the internet," says White. "Observe attractive gardens that appear well maintained. Start slow, but remember, nature is very forgiving and a bad pruning this year will grow out in the next growing season."
As for adding plants to liven up your newly regenerated garden, it's important for homeowners to identify what landscapes and plants they find appealing for their home. Take notice about how they are used in regards to sun and shade depending on plant type.
"It is often helpful to go slow and add things that work on your property, as your vision often changes over time," says White. "Working with a professional, who takes the time to understand your outdoor living requirements can be a quick, cost-effective way to reach your landscaping goals."
RESOURCES
B & G Landscapes
Scotch Plains, N.J.
(732) 882-5456
BGLandscapes.com
CKC Landscaping Inc.
West Chester, Pa.
(610) 436-1810
CKCLandscapingInc.com
Elite Landscaping
Berlin, N.J.
(856) 753-1944
EliteLandscaping.com
Montgomery Gardening Inc.
Chalfont, Pa.
(215) 822-9150
MontgomeryGardening.com
Scape-Abilities Inc.
Scotch Plains, N.J.
(908) 654-1155
Scape-Abilities.com
Published (and copyrighted) in House & Home, Volume 16, Issue 9 (March, 2016).
For more info on House & Home magazine, click here.
To subscribe to House & Home magazine, click here.
To advertise in House & Home magazine, call 610-272-3120.