Empty Nest, Endless Possibilities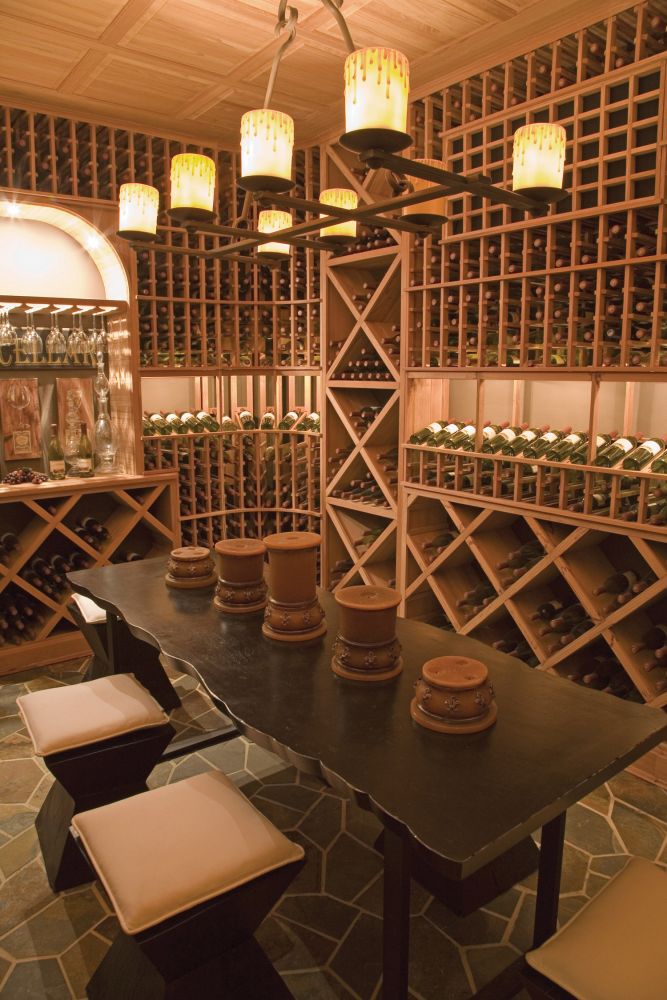 For homeowners who are raising a family, many of the decisions about the house are made with the children in mind. Maybe an extra space on the main floor is converted into a playroom where young kids can store their toys and spend time with friends. As they get older, a finished basement could be used as a hangout area for teen¬agers, or a deck and pool might even be added to the backyard.
But eventually the children go off to college or enter the workforce and finally find a place of their own. That's when the homeowners—now empty nesters—can make the additions or renovations they've always dreamed of.

"All of a sudden they have some freedom, and people love doing something that makes them happy," says Nadine Holtz of Closets By Design of Northern New Jersey. "The kids have left and the house is theirs now."

While some people in that situation choose to downsize and move into a condo or apartment, others prefer to stay in the house in which they raised their families.

"My experience is that there is a [large] percentage of people who are not going to move," says Bill Lecorchick of Legends Home Improvements. "Their house is paid for, the kids are out of school and out of the house, and they just want to fix up the house that they're comfortable in."

Homeowners today are getting creative with their renovation choices, and the options range from adding the master en-suite they never had to turning a spare bedroom into a boutique-style dressing room. House & Home spoke to several area experts to figure out some of the trendiest ways for empty nesters to spruce up their homes.
Spa bathrooms
While most new construction today includes a master bedroom with an en-suite, many older homes don't have that luxury. That's why it's often at the top of the list for empty nesters.

"Some people have a four- or five-bedroom house and it's an older house built in the '70s when they didn't have these en-suites in the master bedroom. So they'll sacrifice a [spare] bedroom to make an en-suite," Lecorchick says.

Even if an en-suite is already in place, homeowners often seek an updated look that will provide a spa-like experience.

"People want their own little retreat and we're seeing a lot more of that," Gene Mulligan of Mullico General Construction Inc. says. "We're taking down closets and even taking space from another bedroom to make the bathroom larger.

"Most people think of the bathroom as get in, get a shower and get out. But people are spending a little more time in there and they're looking for walk-in showers and big Jacuzzi tubs. They also like rain showerheads that drop from the ceiling, and body jets and multiple showerheads are popular as well."
Many homeowners want the best amenities available when it comes to the en-suite, and they're willing to pay for them.

"Every bathroom that I've ever redone for a couple in this [situation] has been pretty crazy," says Steven Del Colliano, president of Paradise Knoll Builders Inc. "They do a big 4-feet wide by 5-feet deep master shower with glass all the way around. They do rain heads and marble floors, really beautiful vanities, drop-in tubs inside a granite, raised platform. They tend to spend some money on the bathroom."
Boutique-style dressing rooms
Another trend gaining steam is to create a dressing area, either with the addition of large walk-in closet or even the conversion of a child's old bedroom into a dressing room. Since many empty nesters are still working, this space gives them a chance to prepare for a busy day.

"I've done many of those; they're very popular," Holtz says. "[It can include] an entertainment area with a TV and a breakfast nook. ... You can put an island in the middle with drawers and a hamper. There are a lot of different things you can do."

Charles Waterman, owner of Closets By Design of SE Pennsylvania/Delaware, agrees that dressing areas are becoming quite common and make for a convenient renovation in a spare bedroom.

"In these rooms now we're putting in televisions and Keurigs," he says. "People get up in the morning and flip the TV on to hear the traffic report and they get their cup of coffee. It used to be they would go downstairs and rush out the door with a cup of coffee. Now they can do that while they're getting ready and they have everything at their fingertips. They can even lay out their outfits the night before with valet rods and have everything ready to go. It's a different kind of morning."

Some of the features for a dressing room include custom closets and shoe racks that display the homeowners' wardrobe. Benches and islands are also popular.

"We try to create a boutique shopping experience in their own closet, where they can look into their closet and decide what to mix and match that day based on the event they're attending or what they're doing," Waterman says. "Instead of going in and wrestling with the closet and grabbing the first thing [they see], they have everything compartmentalized. They can easily mix and match and have a little variety to their wardrobe and feel better about their appearance."
Home offices
Since children usually take up most of the upstairs bedrooms in a house, having a dedicated office space isn't always an option. That changes when the homeowners become empty nesters.

"A lot of people who stay in their home are still working or have businesses from their home," Holtz says. "So a lot of times we don't just add a dressing room, but a home office too. We usually do that in a spare room. We'll add his-and-hers sections for the husband and wife to work in, and we cater it to their needs. We might have an area with book shelves or file cabinets, and we did one home office for a gentleman that included a library in the room."

If the homeowners prefer to keep the upstairs rooms as spare bedrooms for guests, there are options on the main floor for a home office.

"A lot of times they'll have a formal dining room and formal living room off their front entry, and they're not using one of those rooms," Waterman says. "There's usually a half-bath nearby, so they'll go ahead and make that [area] their home office."
Other possibilities
There are many other renovation options for empty nesters, some that are functional, and others that cater to a hobby or fit a certain lifestyle.

"In most of these cases, I find that people want to move the laundry room upstairs, into the bedroom area," Del Colliano says. "Even though it's only two people, they don't want to walk up two flights of stairs carrying laundry whenever they need to do it. ... It's very doable, it's not an expensive proposition and it saves a lot of steps. Let's face it, when you're 75 years old, your knees aren't always in the best shape. So going up and down the steps can wear on you."

For the same reason, moving a master bedroom from the second floor to the first floor can be a thought for older homeowners. "In certain houses the situation allows for that," Mulligan says. "A bedroom can be added and not take away from the use of the house, as far as having company over. Most of these living rooms today are just dust collectors, so you can make use of that space and turn it into a bedroom."

Hobby or specialty rooms are becoming more common as well, such as the dedicated space Mulligan designed for a customer's extensive model train collection. Del Colliano has completed several elaborate wine cellars for empty nesters, although he warns that they're best for serious collectors.

"I think they're beautiful and they add a lot to a home, but they're few and far between," he says. "Typically they're for really big wine collectors, not your average Joe. If you're going to spend 40 or 50 grand on a wine cellar, you're going to put at least that much wine into it. So it's a $100,000 investment, and if you don't really like wine that much, you're not going to pull the trigger on it."

As far as entertaining guests, outdoor living spaces continue to be a big draw, for young families and empty nesters alike.

"A lot of people are putting money into these outdoor living spaces to keep their kids around the house," Greg Mulder of Simkins General Contracting says. "Once the kids leave, it's just a great entertaining space. A lot of the families we've done this work for are using it for date nights, so they don't have to leave the house. It gives you a nice atmosphere; you're not just sitting in the backyard at a picnic table."

Mulder says homeowners can create an outdoor paradise with all the bells and whistles, or an unassuming space that's ideal for relaxing. Hardscaping, landscaping and lighting designs are usually part of the project.

"We do pavilion roofs with TVs," Mulder says. "A lot of times, it's something just as simple as a fireplace. Instead of sitting in front of a fire pit, where the smoke is blowing whichever way the wind is going, the fireplace projects the heat from the unit itself and the smoke is above their head. It makes for a relaxing place to sit."

Lecorchick adds that outdoor spaces are being used throughout the year, even in colder weather.

"A very popular change is putting roofs on the decks so they can enjoy the deck more," he says. "We've done a lot of fireplaces and outdoor kitchens. That becomes the man's cigar room, because he can't smoke cigars in the house. So you have a fireplace with a wide-screen TV over top, and you can enjoy the football game outside in the fall."

No matter what direction empty nesters decide to go in, the important thing is doing something for themselves. After years of putting their children's wishes first, they deserve it.

"When a person is fine-tuning a house solely for themselves, they don't really care about a potential buyer. They're not fixing it up for anybody else, they're fixing it for themselves," Del Colliano says.

"Some people do home theaters or personal gyms, or maybe even a sauna. There's a big range in what people do and how big they go."
RESOURCES
Closets By Design of Northern New Jersey
Carlstadt, N.J.
(201) 964-9600
NorthNewJersey.ClosetsBy-Design.com
Closets By Design of SE Pennsylvania/Delaware
Exton, Pa.
(610) 644-4143
Philadelphia.ClosetsByDesign.com
Legends Home Improvements
Monroe, N.J.
(732) 955-6321
LegendsBuilt.com
Mullico General Construction Inc.
Wilmington, Del.
(302) 475-4400
MullicoConstruction.com
Paradise Knoll Builders Inc.
Oak Ridge, N.J.
(973) 208-8684
BergenBuilders.com
Simkins General Contracting
Franklinville, N.J.
(856) 694-4346
SimkinsGeneral.com