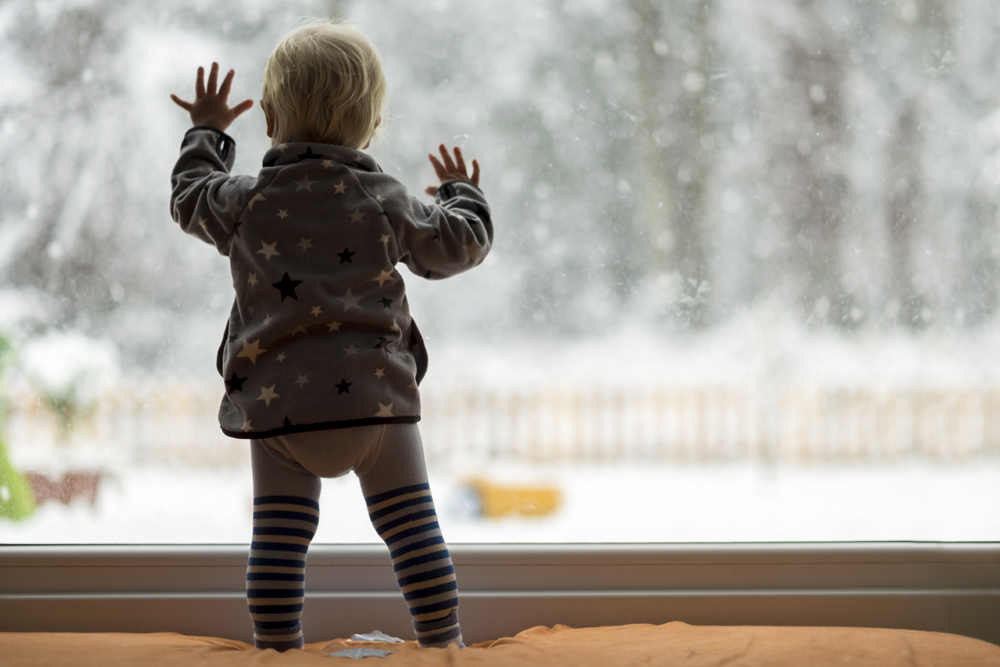 Cold weather is on its way and that means prepping our heating systems. Maintenance (and maybe replacement) of your current system might be needed, but how do you know? How can you be sure you're getting the most out of your equipment, and when will it be time to say goodbye? House & Home spoke with several local professionals about the common issues they find and how annual maintenance can save homeowners money.
CALL A PROFESSIONAL
Before you start using your heating system daily, it's a good idea to have a professional come and check the unit is not only running, but running efficiently.
"According to the Department of Energy and the EPA, the average annual household utility cost is roughly $2,200 per year, the vast majority of that cost coming from home heating and cooling systems," says Chris Cavanaugh, director of marketing and operations for R & D Heating, Cooling and Electric. "Homeowners need to find ways to reduce these costs."
Finding out what could be causing units to run harder while not heating effectively is the first step.
"Dirt is the No. 1 cause of comfort equipment failures," says Tom Chiavaroli, comfort specialist for C&C Heating and Air Conditioning. He says getting rid of dirt is why homeowners need to have a trained technician inspect and clean their system. "[He or she] can make tweaks and optimize the system's performance, taking the time to determine any short-term or long-term issues that can cause a shutdown," he says.
Annual maintenance can go a long way to prevent this.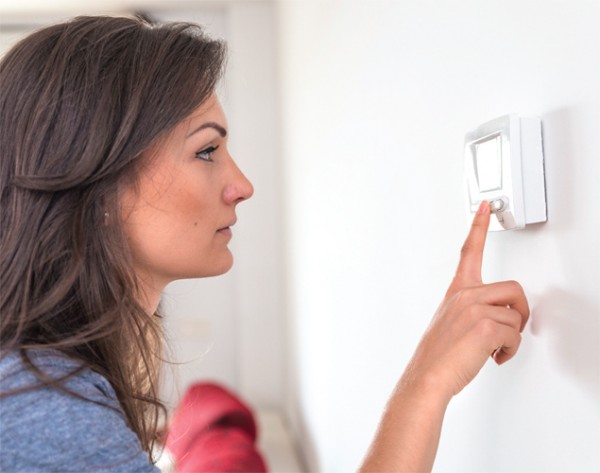 "Like [with] any combustible equipment, annual maintenance is key," says Sam Litwin, president of The Insulation-Heating & Cooling Group. "Hire an HVAC professional to tune up your equipment. [That] helps ensure that your system will operate efficiently and economically. … It will help extend the life of the system and cut down on costly repairs."
Chiavaroli adds that it's a good idea to call early to make sure you get a spot on a professional's schedule before it fills up.
MAINTENANCE TIPS
There are many important things homeowners can do to increase their system's efficiency and lifespan, says Jerry Daywalt, service/residential install manager for N.B. Rogers. "One of the biggest is to check and change the filter monthly. Don't be confused by filters that say 'up to 90 days.' And get the right filter for your system. Using a highgrade one that restricts too much airflow will damage your system. Higher grade usually requires upgraded ductwork," Daywalt says.
Checking air filters monthly is crucial, says Cavanaugh. "During periods of heavy use, the filter can fill with debris which blocks airflow and degrades system performance and efficiency." If air cannot get through the system, even the most high-efficiency system becomes inefficient, so look for gaps in your ducts or feel for air blowing out of connections in the ducting and seal them, he says.
Ducts should be cleaned every five to 10 years, says Daywalt. "More often if you've had construction or are used to leaving the windows open often." Also, oil filters need professional maintenance every year.
Cavanaugh lists some other tasks not to overlook, including making sure the filter is properly secured to prevent it from being sucked into the blower motor; insulating attic ducting; increasing the home's humidity with a humidifier; clearing obstructions from vents and registers (if you have return registers at both the top and bottom of a wall, close off the top register in the winter and installing programmable thermostats to lower set temps during the day. "By decreasing your temperature 8 degrees when away from home, you can save up to $180 annually in energy consumption," he says.
Michael Klein, home energy consultant with The Jayson Company, suggests reviewing the basics. "The area surrounding your boiler or furnace must be clear of all items, especially combustibles. Look at the flue pipe to see that it is connected and free of rust. For hot-water boilers, the pressure gauge should read 12-15 psi when cold. For steam boilers, check the water level in the sight glass. For forced-air furnaces, install clean filters and check for a frayed or cracked blower belt and replace it if necessary," he says.
Next, test your heating system, Klein advises. "Raise the thermostat setting 5 degrees above current room temperature. The heating system should start in a minute or two. In five to 10 minutes you should feel warm air blowing from the air ducts (forced-air furnace system) or feel the radiators begin to warm (hot-water boiler or steam boiler systems)." He also suggests having a profession al check and clean your burner tube if you have one; replace dirty filters monthly; and vacuum dirt around air returns.
WHEN IT'S TIME TO REPLACE
Even with the best maintenance conducted annually, the average life of a system is about 15 years.
"While many systems last longer and some less, some key issues arise on how fuel efficient they are," Litwin explains, adding that another indicator is frequency of repairs, the more it needs is "not a positive sign for a system's longevity," he says. "New high-efficiency systems can deliver greater savings (in many cases) that will more than pay for itself, as well as deliver greater comfort." Litwin suggests an energy audit to determine overall savings. "Additionally, there are zero percent financing options with no-money-down programs as well as state and manufacturer rebates that can make an upgrade worthwhile."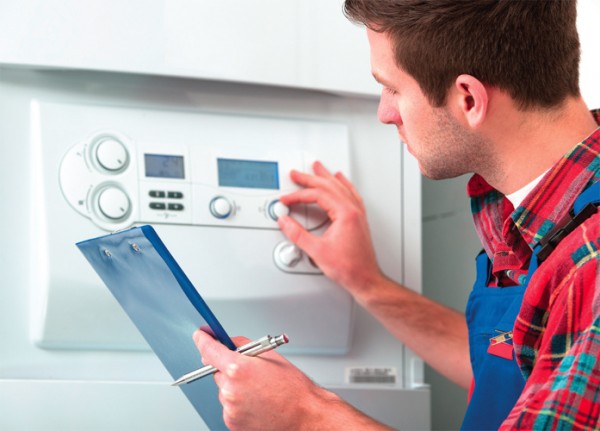 Chiavaroli agrees that the 15-year mark, when repairs stack up, is when you should take a serious look at the system. "This is a great time to have a one-on-one to discuss the newest equipment available," he says. Some efficient and high-performance alternatives include: Wifi-capable thermostats, modulating furnaces/heat pumps, heating equipment with fuel utilization efficiency ratings higher than 95 percent, cooling equipment with energy-efficiency ratio ratings higher than 13, and heat pump equipment with heat savings performance factor ratings higher than 8.5.
"Heating systems are constantly improved to achieve better efficiencies and all-new components are substantially more efficient than old models," says Klein. He says that oil-to-gas conversion should be considered when replacing an oil-burning heating system, since gas is more economical and efficient. However, oil equipment provides more heat per BTU than gas; home heating oil is a non-volatile fuel; there is no carbon monoxide danger; the fuel source is uninterrupted during a weather crisis; and oil can be available where piped natural gas is not, he says. As for oil vendors, he says to make sure your vendor is fully licensed and insured; only consider vendors with longevity and experience; ask questions to be sure you feel comfortable; and choose a vendor who sells all equipment manufacturers, so you are provided many options.
Together, the innovative developments in the field show great promise for the future. Efficiency and comfort are the buzz words, while everyone is looking for ways to save money. Just do yourself a favor: contact an area professional today to make sure that efficiency and comfort continue into the cold months to come.
RESOURCES
C&C Heating and Air Conditioning
Souderton, Pa.
(215) 799-0515
(800) 564-3382
CC-HVAC.com
N.B. Rogers
Gilbertsville, Pa.
(610) 473-0600
NBRogersService.com
R & D Heating, Cooling and Electric
Kennett Square, Pa.
(484) 734-1956
RDHVAC.com
The Insulation-Heating & Cooling Group
Hammonton, N.J.
(609) 704-7040
TIGNJ.com
The Jayson Company
Union, N.J.
(855) JAYSON1
(855) 529-7661
JaysonCompany.com
Published (and copyrighted) in House & Home, Volume 17, Issue 3 (September 2016).
For more info on House & Home magazine, click here.
To subscribe to House & Home magazine, click here.
To advertise in House & Home magazine, call 610-272-3120.