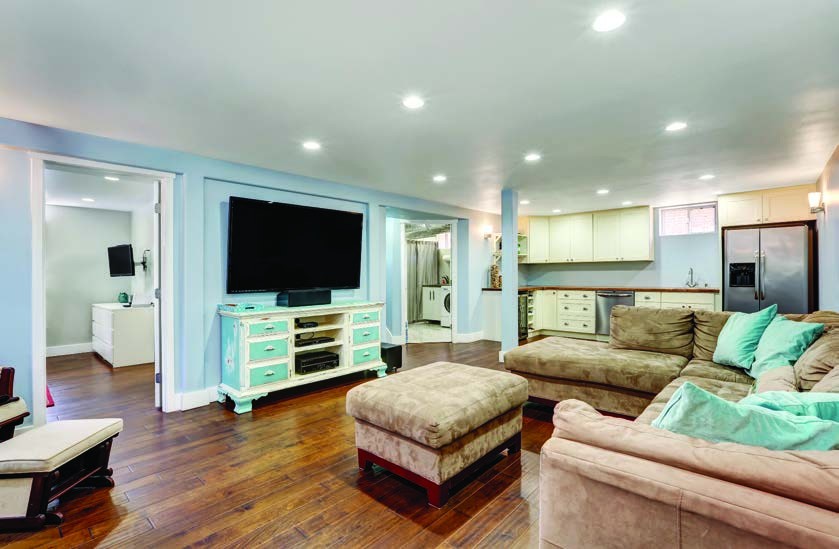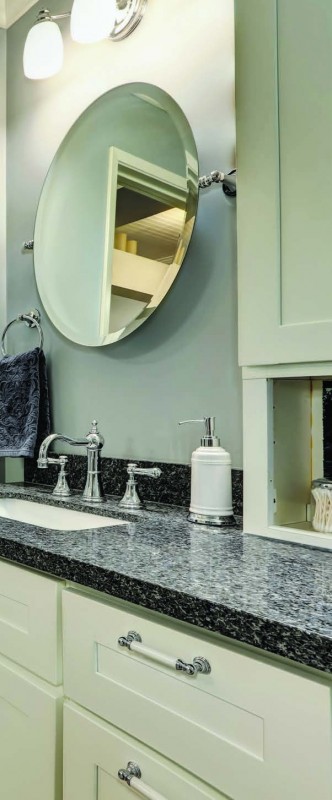 THERE IS A LOT OF NOT-SO-HIDDEN POTENTIAL IN YOUR BASEMENT. After all, it is more than just a place to store seasonal clothing and decorations. A basement can provide the extra living space you've always wanted. Whether you're growing your family and need a playroom, you want a guest space for visitors to stay overnight, you need an in-home office, or maybe you just want more space  to spread out when you entertain, the possibilities are seemingly endless when it comes to a finished basement.  
Of course, you may not even know where to begin. That's why we recently caught up with some basement experts to get their tips on making your space below more livable. With the right renovation choices, you can be on your way to having a space you truly love.
More than a Must-Have
In general, homeowners want more livable space in their homes and many of them are finding that they can achieve that with a basement  renovation, says Tom Meier, owner of Basement Living Systems.  
 "As far as value goes, you can get a lot more bang for your buck by renovating a basement as opposed to adding on with an addition," Meier says. "Oftentimes people think about either moving, building an addition or renovating  a basement when they need more space. Most people want to stay in their existing home, so a basement renovation makes sense. And unlike  an addition, the space is already there, it's just a matter of making it livable."
 A "livable basement" is quickly becoming a "must-have" on home buyers' wish lists. In fact, it's almost more of an expectation, emphasizes Dennis Gehman, president of Gehman Design Remodeling.  He says that if new buyers move into a home without a finished basement—or  even one that was finished a couple decades ago and is in need of updating— a basement renovation is one of the first projects they plan. 
 "The thing is, they don't want it to feel like a basement when it's done," Gehman adds. "They want it to feel like extended living space that is just like any other area of the home. Great lighting and an open floor plan are two big requests. A lot of basements have these tiny windows atop a wall and it really emphasizes that you're underground. But we're often able to cut those windows much larger and let in a whole lot of natural light. That can make a world of difference in the overall feel of the space."
Meier agrees that an "open-flow concept" has been popular in basement renovations. People are looking for space where they can hang out and the days of having lots of little rooms in your basement have gone by the wayside for most people. They want open, finished space. 
Beyond natural light, homeowners are also looking for lots of added light in general. Gehman says that homeowners desire a bright basement and that often means adding lots of recessed lighting.
 "It used to be that the ductwork running across the basement ceiling made lighting more challenging," Gehman continues. "The recessed lighting had to be really low and sometimes it didn't work. But now, with the ultra-thin LED lighting—something we've nicknamed 'pancake lights'—we're able to make it work. The lights fit within the thickness of the drywall ceiling and we're able to get lots of them throughout the basement to really brighten the space up."  
Gehman says that lighting control is another important consideration. With smartphone controls, the lights can be turned on or off  from anywhere in the home. If you're a parent, that means that if you want to send your kids down to play in the basement, you can turn the lights on ahead of them going. It's a nice feature that many people appreciate, Gehman adds.
Ultimately, no matter what you're adding or how you're renovating the space, the goal is to make it highly functional so that you'll actually use it as you desire. It should be designed to your wants and needs above anything else.  
 "When we look at a basement remodel, we're looking closely at the homeowners' needs," says Randell Spackman, owner of  Thornbury Services. "How are the homeowners going to use this space? That's a key question to answer because if it's not logistically  functional then the space won't be used to its full potential."
Spackman says that he's gotten many highly customized requests for special spaces in the basement. These include indoor putting greens, game rooms, sports memorabilia rooms, wine cellars and even hidden safe rooms that one enters through a hidden door or behind a book case. He says that he has performed many interesting jobs over the years that prove a basement can be "any space that you want it to be." 
Protecting Your Investment
But even though the finished product can be incredibly exciting,  Spackman says that you "can't overlook the fundamentals." It's easy to get caught up on  the fun stuff—but first you need to "protect your investment," Spackman says. 
Waterproofing is one of the most important things to think about if you're finishing your basement.  When it rains, water can build up around your foundation that you don't even know about. As the pressure increases, even the tiniest cracks in your home's foundation can put you at risk as water will find its way in.  
 "Taking steps to protect your basement against water is really important," Spackman says. "Sometimes it doesn't just mean changes to the interior but may include exterior solutions. For instance, a change to your yard's grading can help direct water away from your house. Keeping water away from your home is important. The last thing that you want is to see water ruin your beautifully renovated space."
Gehman agrees.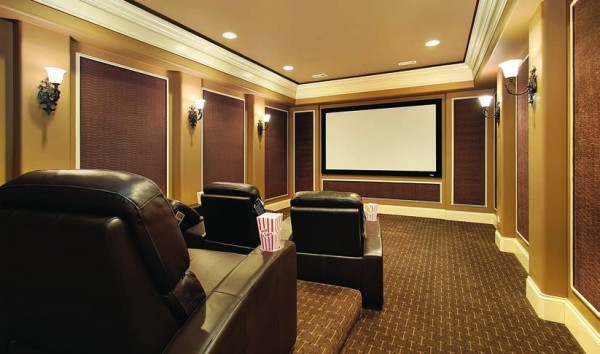 "I think most people are pretty aware of the importance of waterproofing," he says. "But even moisture-proofing is important.  A lot of times people don't get full-blown flooding, but they get just enough humidity coming into the space that it still puts them at risk for that musty smell or for developing mold."
Left unresolved, mold can be potentially harmful to your health. Unfortunately, mold can go unnoticed for longer periods of time in a basement since it may be hiding (and growing) behind walls or within the rafters. The best thing that you can do is to prevent mold in the first place with proper waterproofing. Or, if you have an existing problem, it will need to be remediated prior to finishing the basement.
Beyond waterproofing, Spackman says that safety is also critical, and another "fundamental," when it comes to a basement  renovation. For example,  adding an egress can bring your basement up to code and will also make it a safer space to spend time.  
 "If you're going to be spending more time in your basement, you  want to know that you're safe there," Spackman says. "That may require making some changes. In the end, you want to make sure that it's not only a space that you love and that fulfills everything on your wish list, but that it's also a space where you can feel comfortable and safe with your friends and family."
RESOURCES
Basement Living Systems
Westmont, N.J.
(800) 979-0916
WowBasements.com
Gehman Design Remodeling
Harleysville, Pa.
(215) 876-0292
GehmanRemodeling.com
Thornbury Services, Inc.
West Chester, Pa.
(610) 793-2933
ThornburyServices.com
Published (and copyrighted) in House & Home, Volume 19, Issue 5 (November/December 2018). 
For more info on House & Home magazine, click here. 
To subscribe to House & Home magazine, click here. 
To advertise in House & Home magazine, call 610-272-3120.