Organization at its Finest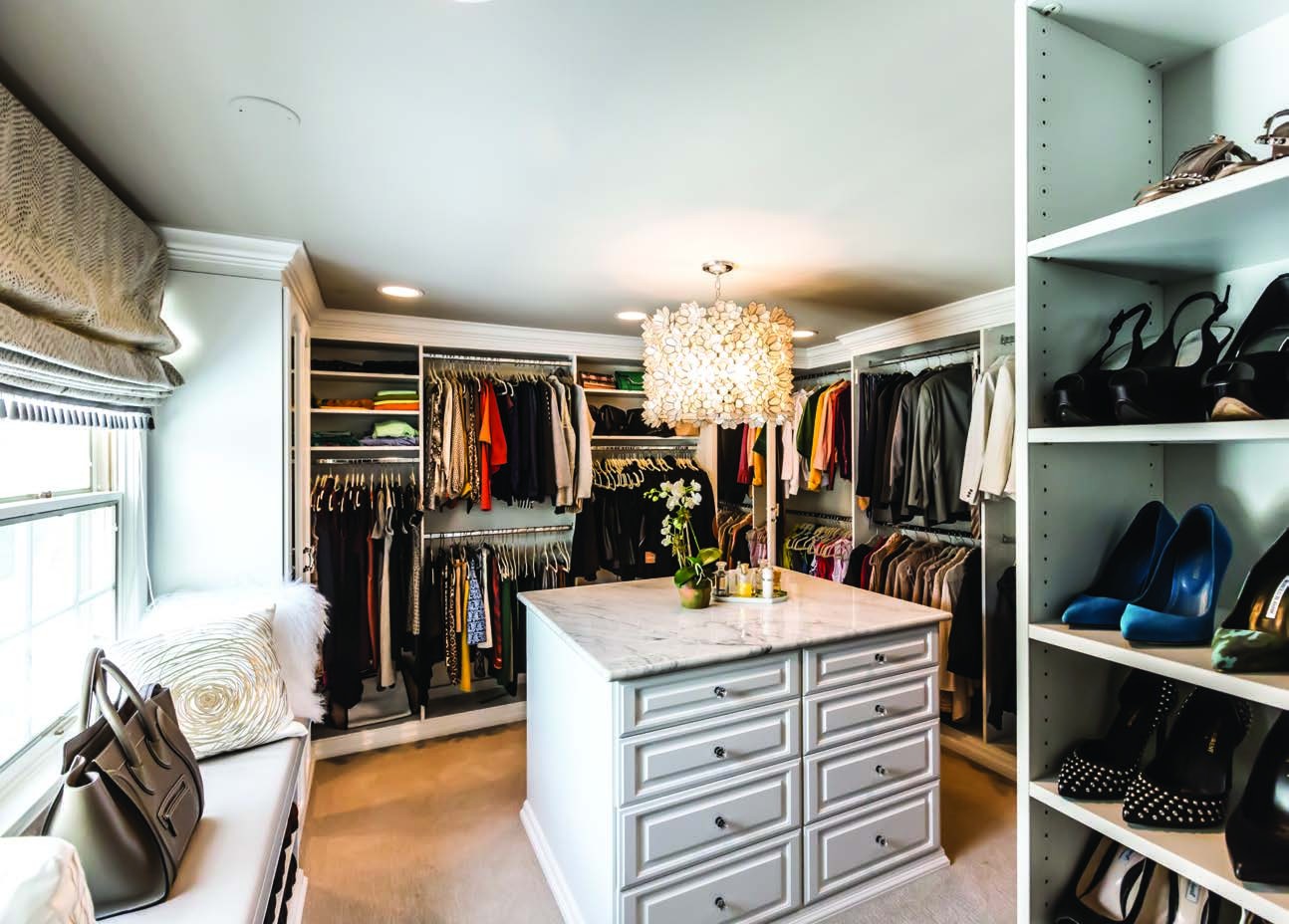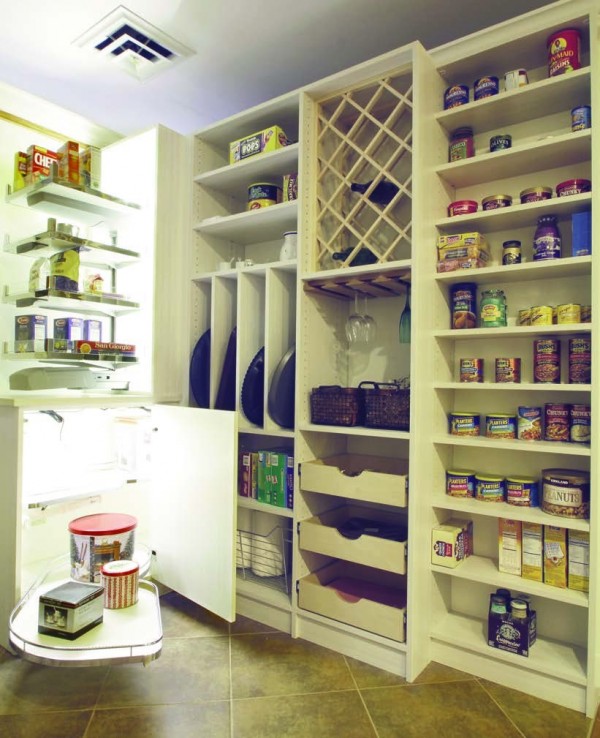 When you look around your house, it's not uncommon for the garage to be filled with sports equipment from kids' practices and the kitchen filled with items all over the counter and a pantry that's in no particular order. The same goes for closet space— when you're rushing to get ready in the morning and can't find a specific item in your closet and drawers are jammed to the brim. Not only that, it's easy to come home with new things, say you'll put them away later, only to leave them in the same spot for maybe weeks. Before you know it, more items build up in that space and clutter can ensue. 
It's safe to say having little to no organization in the home can add stress to people's lives. Being organized is not a priority for some homeowners, but according to organizational experts we spoke with, it should be—and it's easier to knock this habit than you might think. They discussed simple ways to add organization into your home that can make your mornings less stressful, and simplify and better your life.
FIRST STEP—PART WITH ITEMS
Our experts unanimously agree many homeowners have too much "stuff," especially when it  comes to clothing, and some have a hard time getting rid of things. To help with this, Charles Waterman, owner of Closets By Design in Exton, recommends when you buy an item of clothing, get rid of a piece already in your closet.  
 "We buy things, but we may buy one thing but not get rid of anything," he says. "Eventually you have things you haven't worn. You have to sort through them and keep only what you want to wear. We like to encourage homeowners—if you buy something, bring it home but only put it on a hanger after you've taken something off the hanger and part ways with. People don't tend to part with clothing."
 "It's often mentioned that folks need to 'purge,' but no one seems to like doing that," Don Unger,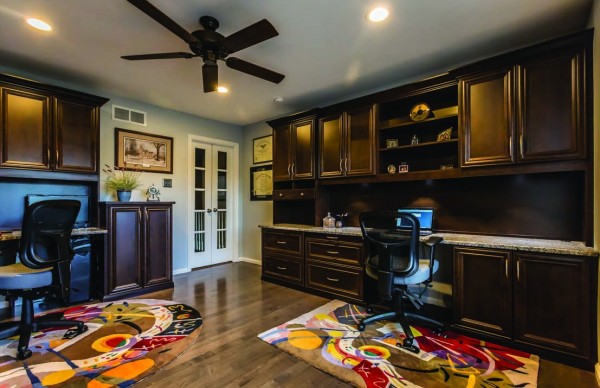 designer with Closet City, says. "You never know when you might need that item, even though it hasn't been used in years. If you want to create a truly organized space or home, you really have to rid yourself of items that no longer fit or are no longer used. Then create an organizing system to house what remains."
CLOSETS
"In a closet, you're just throwing things into it, but when you add organization, you're creating space and shelving to put things—like adding a bench area to sit with storage underneath," Aaron Lewis, owner of Closets For Less of Bucks, says. "You'll be able to find everything."
To create the best space for his customers, the first thing Waterman does when he arrives at customers' homes is look through their clothing inventory and other items in the closet to see what they can part with, what should be kept, and how they are currently utilizing the closet.
 "When we walk into the closet, we look at how you're hanging clothes and if they are double hung; we walk around and see things in the corner like dry cleaning bags with dust," he explains. "We ask, 'How often do you wear this?' If it's a keepsake item, maybe there's another place to keep it because we want to create space for clothes that you wear most of the time."
Waterman stresses compartmentalizing things is important because  when everything is mixed together, it's hard to find a specific item and you might not even know what you have. He creates sections for different categories—work wear, sports or activity wear and even general weekend wear. And of course shoes—some women's most beloved collection—can not only be organized, but put on display if one desires.
 "Most women based on season rotate among five or six different pairs of shoes, so we'll create space where shoes are easily accessible and can be on display or be rotated out of the way," he says.
Whether you want your closet to be simplistic or standout, Closets By Design of Northern NJ offers solutions for all tastes, from their everyday basic collection to their Brio collection which is all about the details—crown molding on the ceiling and pull-out, thick panels.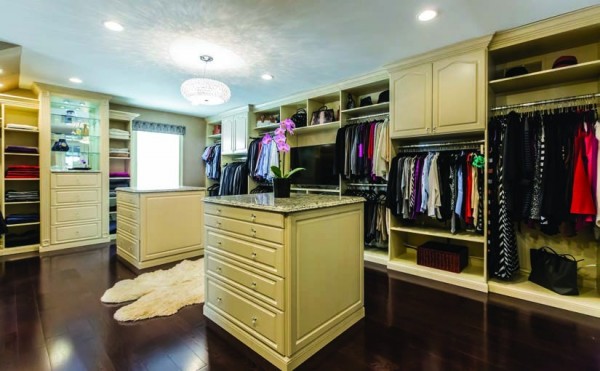 "Our everyday basic collection is a very useful and simple design, and you can make a bold statement with our Brio collection which has modern textures, finishes and colors," Nadine Holtz, owner of Closets By Design in Northern NJ, says. "It is inspired by nature and gives a warm environment that's functional and beautiful.
Unger finds most of his clients opt for "basic white melamine, double-hang, long-hang and a few drawers," but they also work with unique areas, such as sloped ceilings and areas with multiple doorways.
Whatever the design is, the goal of organizing a closet is to make your life, especially those hectic mornings, easier for you. "After the space is done, mornings are easier to get ready," Waterman says. "Whether it's to go to work, work out or go to a family function,  we want to make life a little easier in the morning for you."
GARAGES
Paul Greskovich of Garage Craft Interiors calls the garage the room that gets the least amount of attention when it comes to organization.
 "It's the most messy, underutilized, least appreciated room of the house,"  he says. "Most people don't even park their cars there because there is too much stuff."
 "It becomes a dumping ground where people can't figure out what to do," Joe Fay of Encore Garage of New Jersey says.
It's also becoming one of the most popular spaces in the house that homeowners are looking to organize, and you might be surprised who makes the first call to get the garage in order.
 "You'd think the garage would be mainly [a space for] men, but that's not true," Fay says. "It's also a space for women because the garage is the front door when people enter their home through the garage, so the wives want them neat and organized just as much as the husband does, but usually for different reasons. Most of the time men want nice cars to fit in there, but women want everything in place so the family isn't tripping over everything."
The garage does indeed tend to be another storage space for most homeowners, with no organization and sometimes no room for even cars to fit. But there  are many solutions to store all sorts of items, including on the ceiling.
 "We install a craft wall or slatwall which allows you to hang things you can't hide," Greskovich says. "It's really excellent for organizing kids' sports equipment  and cargo nets with various hooks and shelves, and it allows you to get things organized. Anything from lacrosse sticks  and hockey sticks to basketballs—any  sports item your kid may be involved in."
 "We have every hook imaginable  for everything you have to hang, and can even hang things on the ceiling—kayaks, patio furniture and bikes," Fay says.
Modular cabinets are a popular storage unit installed and they come in many stylish colors and can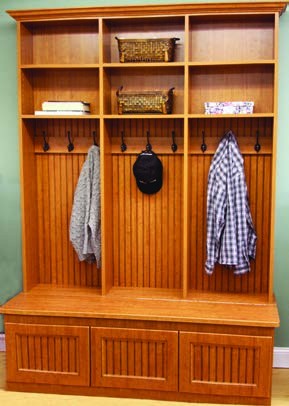 match the inside of your home. "We have all different finishes—gray,  white, brown and platinum, and they aren't your typical closet material," Fay says. "These are three-quarter inch shelves and the cabinets are mounted to the wall and are so strong, you  can put up to 400 pounds with no floor support."
OFFICES/PANTRIES
Theses spaces are certainly not spared from clutter, and just like closets and garages, there are many ways to turn them into a functional, neat and organized space.
 "For pantries, we install things such as wine racks and plate dividers for homeowners to be able to serve serving platters in an upright position where it takes up less space and they can be seen better," Lewis says. "We also offer pull out drawers and pull out wire baskets so you can throw onions and potatoes into it instead of being all over the floor. It keeps them neat and organized."
When it comes to offices, everything Holtz and her team do is built-in and custom, and they not only want to make it a functional space, but a beautiful one, too. "We install upper and lower cabinets and beautiful cabinetry  with glass shelves," she says.
FINAL PRODUCT
Waterman says they receive numerous  letters from customers not only thanking them for helping them get organized, but for putting peace back into their life.
"Customers tell us, 'After you left I put items back in the closet and I sat in there and had a cup of tea; had a glass of wine and it's my space, and it's unlike any other space in the home. I just love it,'" he says. "I don't know the last time that you or I spent anywhere from $900-$4,000 on average for something, but I am fairly certain  you didn't send a thank you letter for spending that much money. It creates a difference  in the way that they feel. It really is a great way to start and end your day in that space that has a calming effect on you."   
RESOURCES
Closets By Design Exton
Exton, Pa.
(610) 644-4143
Philadelphia.ClosetsByDesign.com
Closets By Design
of Northern NJ
Carlstadt, N.J.
(888) 500-9215
ClosetsByDesign.com
Closet City
Harleysville, Pa.
(215) 855-4400
ClosetCity.com
Closets For Less
Feasterville-Trevose, Pa.
(215) 660-3080
Closets4LessBucks.com
Encore Garage of New Jersey
Farmingdale, N.J.
(732) 409-7707
EncoreGarage.com
Garage Craft Interiors
Warminster, Pa.
(215) 431-7930
GarageCraftInteriors.com
Images courtesy of sources including Closets By Design Exton, Closet City and Closets By Design Exton.
Published (and copyrighted) in House & Home, Volume 19, Issue 2 (August 2018). 
For more info on House & Home magazine, click here. 
To subscribe to House & Home magazine, click here. 
To advertise in House & Home magazine, call 610-272-3120.