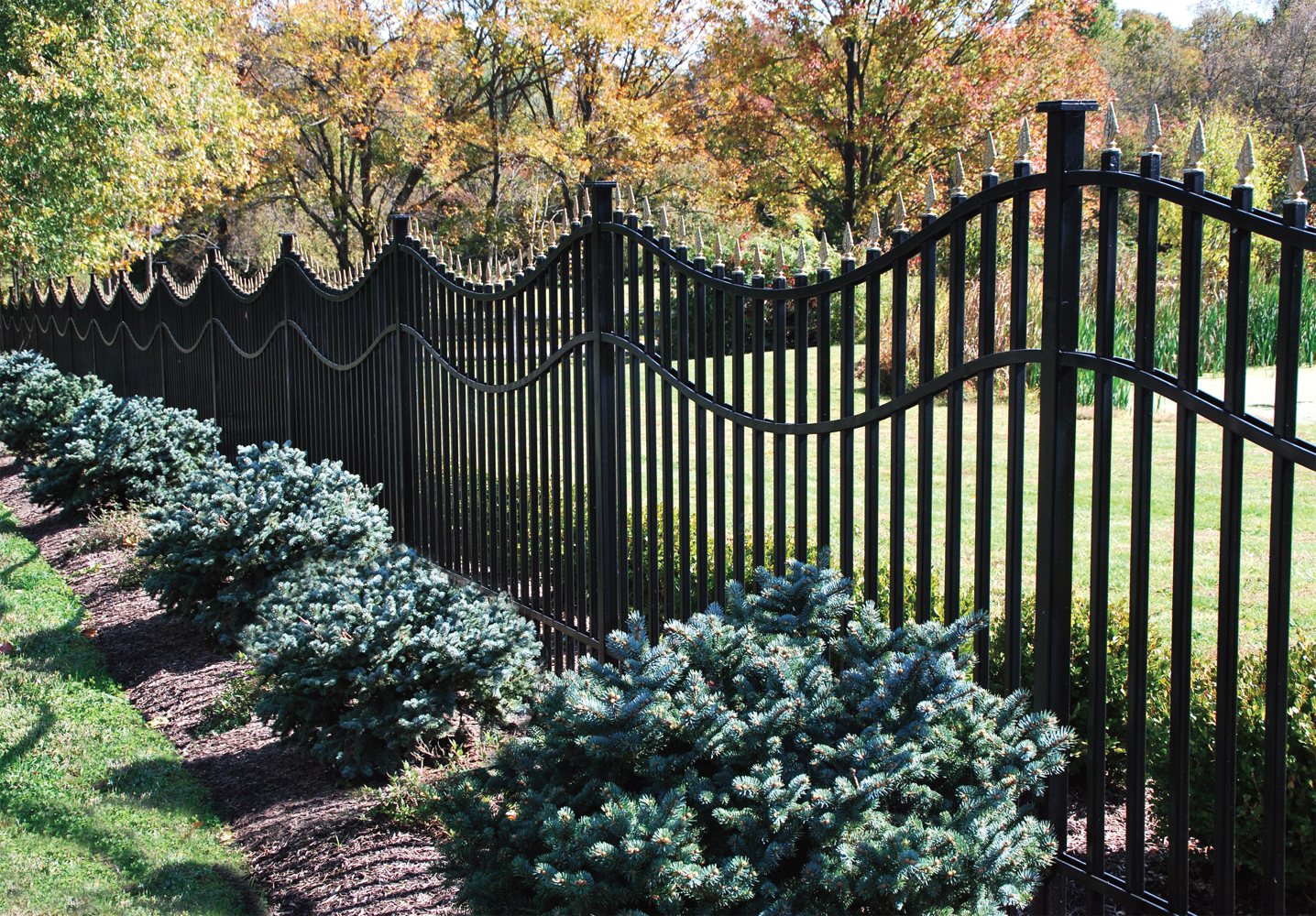 Through all of the improvements you've made to your home, perhaps none puts the finishing touch on things like a fence. Both stylish and functional, a fence defines your property, and with the multitude of styles and materials on the market, the fence can take on a look that suits your home's aesthetic.
House & Home spoke with some of the region's experts about the advances in fencing design and durability, and how they help homeowners make the best choice for their taste and budget.
REASONS
When homeowners choose to invest in a fence, the reasons are quite common. According to Daniel Catalano, manager at National Fence Systems, these reasons include looks and privacy. "Today's fence market offers a wide variety of beautiful styles and materials, which increases the aesthetics of the home and privatizes the property, which adds value," he says.
It's true most families want to keep their neighbors from snooping on their summer barbecues, making a 6-foot fence a practical addition to a yard. But there can also be a safety aspect.
"Many people want security for their dog and children, and those with a pool have to think about code enforcement," says Chris Demato, owner of Rock Bottom Landscaping & Fencing.
Anyone with a pool in their backyard must have a fence that meets the minimum height requirement, usually 4 feet around an inground pool and 2 feet on the top of an above ground pool (check with your state and municipality for specifics). This is necessary not just for your own children, but for those in the neighborhood who could possibly wander into the yard and enter the pool unattended.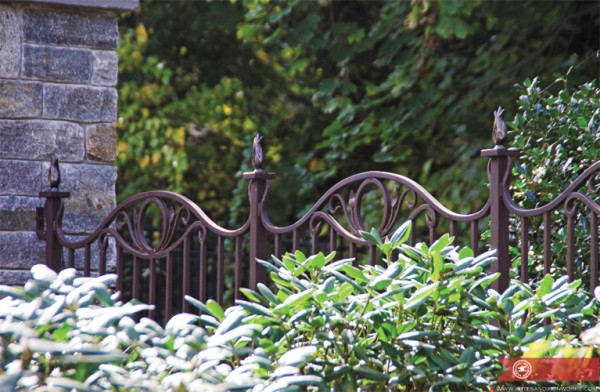 Once the reasons are worked out between the fencing company and the homeowner, there are other details to discuss before work can begin. "We will ask if they have a particular style [of fence] in mind," says Demato. "We also want to know the long-term vision for their property. We want to make sure we don't install a fence that doesn't meet pool code if they intend on installing a pool three years down the road. This long-term vision is very important in regards to what we would advise in terms of styles."
John DiGianivittorio Jr., operations manager at American Discount Fence, says goals and budget determine the fence. "Privacy would often rule out an aluminum fence and chain link fence," he says. "Cost plays a big part as well. The fancier the fence design and style, the more cost will be added. The nice thing about the fence industry is there are many types and styles to accommodate the homeowners' wants, needs and budget."
TYPES
Deciding which is right comes down to what each material can achieve.
For starters, most of our fencing experts pointed to white vinyl as the material of choice lately. "For our business, the most commonly sold [fence] would be the 6-foot high, solid white vinyl privacy fence," says DiGianivittorio. "It is maintenance free and adds protection and security for children and pets."
Demato echoes this trend. "The low maintenance as well as lifetime warranty given on these products from the manufacturers is certainly one reason [for the trend]," he says. "I also think the clean look and contemporary styles offered in vinyl are others."
But homeowners aren't limited to just white vinyl. "Colors are a big thing now," says Tom Dadazzio, general manager at FenceUSA. "We stock five colors of vinyl [like tan or gray], which can be interchangeable to create a unique look."
The newest option on the market, however, is wood grain vinyl, says Carl Delpizzo Jr., vice president of sales and marketing for Carl's Fencing, Decking & Exteriors. "It has the privacy and look of wood, but the longevity of vinyl," he says.
Professionals recommend minimal maintenance on vinyl, such as wiping it clean if mold or mildew were to occur in a wooded area.
A close second in popularity is aluminum fencing. While not the choice for privacy, Delpizzo says it's the nicest type on the market. "Black or bronze aluminum is the sharpest looking, and it's durable," he says. "It's a nice way to decorate the yard."
If a typical vinyl fence makes you feel closed off, then aluminum might be for you. "The decorative aluminum is great for maintaining the openness and beauty of your yard," says Demato. "The styles are certainly more subtle than a solid panel fence and more complementary to the landscaping."
This style of fencing is popular around pools, even if the yard already has a larger privacy fence. It helps separate the pool area and adds a level of safety, but its open design allows for adults to easily keep an eye on kids in the pool. Catalano says his company offers a Gemstone line of aluminum fencing with a lifetime warranty. "We also have something called a 'puppy picket' for the bottom 18 inches of this fence, where the sections are doubled up the pickets to tighten the spacing, giving customers with small dogs peace of mind [that they won't squeeze through]," he says.
This fencing requires little work on the homeowners' part, besides a possible paint job to brighten it up a few years after installation.
Despite these trends, wood is still a viable option for fencing. "In the last couple of years I've seen an uptick in people going with wood," says Delpizzo. "Many people like the natural look, especially those who live in a wooded area."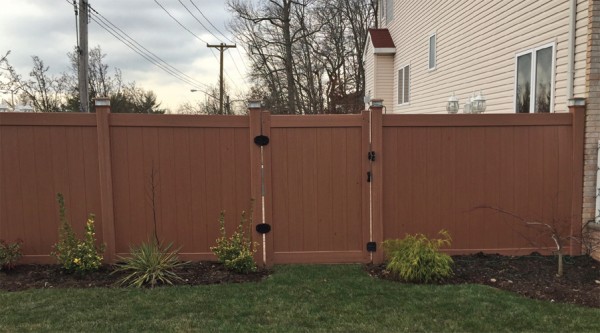 Choosing the right wood can make the difference. "Cedar [is] the proven choice for a quality wood fence," says Catalano. "It takes no maintenance as it is termite proof and will weather [slowly] to a light silver over the years without shrinking or rotting. Spruce is a secondary choice that will be less expensive up front but will not weather as nicely, and should be stained or sealed to improve the weathering process. I do not recommend pine for fencing."
One of the strongest fences would be iron. Andres Vivanco, project manager for Artesano Iron Works, says they design custom iron fences to fit the overall architecture of a home, and add extra protection by galvanizing it.
"What really sets us apart is we galvanize our product," says Vivanco. "We take the individual component and dip it in zinc, which adheres to the steel and prevents rust. Sometimes you will see railings and fences with signs of rust at the bottom, and that will stain the stones or anything under it. That won't happen with our galvanized product. We use industrial epoxy primers and paints for an added layer of protection."
This type of fence would also physically protect your property, Vivanco says, and could prevent a car from running through your yard and into your home.
But the look can be Old World, with a classical French design, he says. "The bronze finish has been making its way back. It tends to oxidize and turn a greenish color, which is very appealing and trendy."
ADD-ONS
To finish the look of your fence, there are various enhancements, such as post caps—some with solar lighting—arched gates, scrolls, lattice and finials. Dadazzio says his company stocks over 20 different post cap options.
"Every style has the ability to be accessorized or upgraded to the customer's liking," says Delpizzo.
Many fencing companies offer self-closing hinges on gates, and others might even have sensors that sound an alarm when opened—ideal for those with a pool.
All of these can be discussed with your fencing professional, and the finished product will be a fence that looks good and accomplishes the goal you had in mind.
RESOURCES
American Discount Fence
Runnemede, N.J.
(856) 939-3022
AmericanDiscountFenceLLC.com
Artesano Iron Works
Philadelphia, Pa.
(215) 483-9273
ArtesanoIronWorks.com
Carl's Fencing, Decking & Exteriors
Freehold and Toms River, N.J.
(855) 292-2757
ByCarls.com
FenceUSA
Newfield, N.J.
(866) 639-7599
FenceMaxUSA.com
National Fence Systems
Avenel, N.J.
(732) 636-5600
NationalFenceSystems.com
Rock Bottom Landscaping & Fencing
Belle Mead, N.J.
(732) 873-6780
RockBottomLandscaping.net
First and second photos courtesy of Artesano Iron Works
Third photo courtesy of National Fence Systems
Published (and copyrighted) in House & Home, Volume 17, Issue 9 (April, 2017).
For more info on House & Home magazine, click here.
To subscribe to House & Home magazine, click here.
To advertise in House & Home magazine, call 610-272-3120.