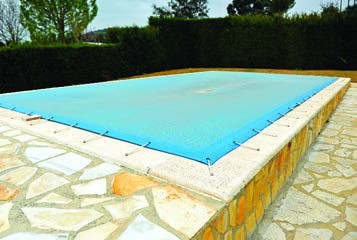 There's no question your pool has been getting plenty of use—particularly since the hotter days have started to roll through—but if you're a planner, you might be thinking ahead about scheduling your end-of-season maintenance. After all, you want to be able to continue to enjoy your pool for many seasons to come and properly maintaining it is paramount to that goal.
Fortunately, you still have plenty of time before you need to shut down. Mike McCool, general manager of Swim-Mor Pools, says that most people start calling in the beginning of September to schedule their shutdown service. If you have a pool at your Shore home, you may be closing right after Labor Day as the kids head back to school and stop visiting the beach. However, some homeowners try to extend their season at their main residence  as late as early November—particularly if they have a pool heater. 
 "It mostly comes down to personal preference," McCool says, "along with how much use your pool is actually getting as the weather starts to cool off."  
Some homeowners do look to keep their pool open as long as possible. And in the past, our region has certainly had some warmer days—even in the fall.
 "Clients who have heated spas definitely look to extend their season," says Tom Heath, president and owner of Pugliese Pools. "They may no longer be swimming, but they're using that spa as long as they can. We do ask for a few weeks' notice, so if you know when you want to close down, call us a few weeks ahead of time to get on our schedule."  
If you have a sense now when you are going to close down, there's nothing wrong with planning ahead. Judy Rapp, office manager for Absolute Pool Care, adds that while the end of season may still feel a ways off, it's never too early to schedule a pool closing in order to be sure to get the date you really want.  
 "By scheduling early, customers  will have first pick of their closing date to best fit their family's needs," she adds.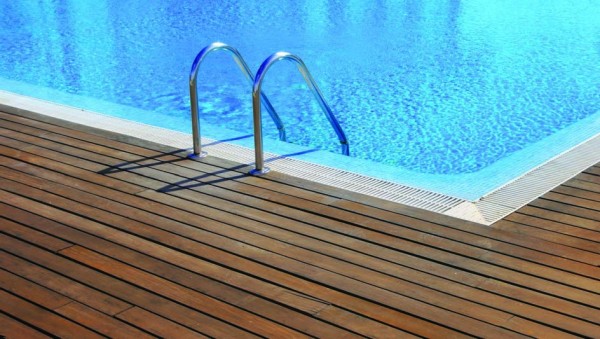 SETTING UP FOR SPRING SUCCESS
There's no doubt that the shutdown  process is important to how your pool will reopen come next spring. There can be a lot involved and you want to be sure that it's done right. For one, Ken Smith, owner of Niagara Pools & Spas, says that your pool should be cleaned prior to shutdown so that it's not a mess when you reopen.
 "Any leaks or issues should be addressed before you close it," he adds. "And all equipment needs to be winterized. Anything that is left with water in it, near or above the surface, will freeze. You want to be sure you have everything properly winterized."  
Walter Beyer, president and owner of Stardust Pools, agrees.
 "Most repairs should be done before shutting down as problems will only get worse over the winter," he says. "Tile, coping, concrete and plaster problems will get worse over the winter months due to the freeze/thaw cycles. However, upgrades or pump and filter repairs are OK to wait for spring opening to handle."  
McCool adds that it's always best to get work done before shutting down because the spring weather can be so uncertain. He points to this past season, where we had snow in the springtime and cold air temperatures well into April.
 "We had such a late start this past spring," McCool says. "If repairs are needed, you really should get them done before shutting down. The last thing that you want is to hold up your pool season  even more because of repairs that need to be done before you can swim."  With proper shutdown being such an important task, you may feel nervous about doing it all yourself. Hiring a professional to handle your close-down service will give you peace of mind that everything was performed correctly and that your investment in your pool is protected as a result.
 "It's extremely important that the pool closing is done properly by an industry professional," says Rapp. "Adding the correct winter chemicals will help with the opening next spring and making sure all of the lines are blown out completely will assure that the pipes in the winter won't freeze. Having a good, solid safety cover will also help keep the winter debris out of the pool to make opening cleaner and easier."   
MAKING IMPROVEMENTS  
Even if you don't have repairs that need to be done, you may be thinking about making improvements to your pool or pool area. Whether your  pool tile or coping is starting to look outdated, you're interested in adding more features, or you want to make other big changes, planning ahead will definitely work in your favor, says Beyer.
 "Now is the best time to start planning pool improvements," he continues. "The idea is to have the improvements done when the pool is opened in the spring—then you have the entire season to enjoy those improvements without any interruptions."  
Your pool is a big investment and you certainly want to be able to get the most enjoyment out of it as possible.   Updating certain elements  or even upgrading equipment can make a big difference.  
 "Any time that you have something that isn't appealing to you, consider giving us a call and having us come evaluate it," says Smith.
 "Whether you want to improve the overall appearance  of your pool with new materials or perhaps add a piece of equipment that will make it easier to maintain, there are many upgrades  that can make a big difference in the overall use and appreciation of your pool."  
In fact, Smith says there are even technological upgrades that may not have been available  when your pool was first installed. Looking into those options may have a lot of benefits.
 "There are a lot more options today that make life easier for the homeowner,"  he says. "This includes everything from automatic timers to automatic cleaners and even automatic sanitation systems. Who has time to work on anything these days? We're all so busy and when we do have free time we want to enjoy our pool—not work on it. Technology upgrades are becoming more popular for this very reason." 
At Pugliese Pools, Heath says that they do a number of renovations on old pools. He says that giving your pool a "facelift" can make it look and even function like a completely new pool.  
 "We are working with a couple right now that lives in a home in which we built a pool in 1982—this couple is the third owner of that pool and it has certainly stood the test of time," Heath says. "While  the pool structure is still in great shape, they want to transform the pool and the surrounding yard with brandnew tile, coping, landscaping and pool equipment.  When they're done, it's going to look like a brand-new area, that is completely their own. You have a lot of different options if you want to renovate your pool but it's a big project. We need a lot of lead time and you should start thinking about it now."  
RESOURCES
Absolute Pool Care
Medford, N.J.
(609) 654-5525
AbsolutePoolCareNJ.com
Niagara Pools & Spas
Voorhees, N.J.
(856) 768-7600
Blackwood, N.J.
(856) 875-6600
Bristol, Pa.
(215) 781-1300
NiagaraPool.com
Pugliese Pools
Short Hills, N.J.
(800) 428-7946
PugliesePools.com
Stardust Pools
East Brunswick, N.J.
(732) 691-4038
Stardust-Pools.com
Swim-Mor Pools
Mount Ephraim, N.J.
(856) 270-6571
Northfield, N.J.
(609) 755-3046
Millstone Twp., N.J.
(732) 422-5314
SwimMor.com
Published (and copyrighted) in House & Home, Volume 19, Issue 1 (July/August 2018). 
For more info on House & Home magazine, click here. 
To subscribe to House & Home magazine, click here. 
To advertise in House & Home magazine, call 610-272-3120.