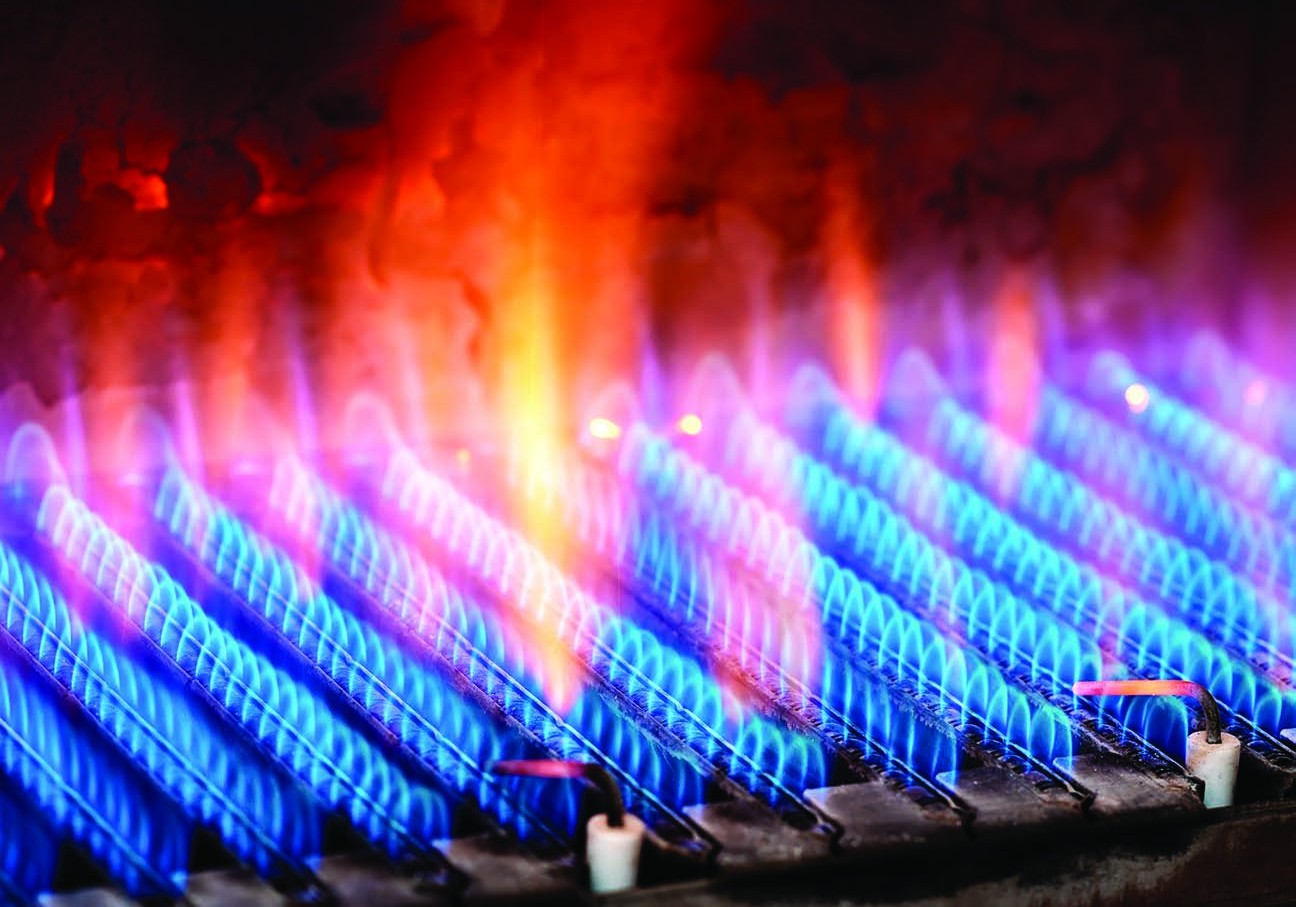 The AC is off, so it's time to look at keeping your homes warm for the winter. Small repairs like sealing air leaks and checking insulation can only go so far. Perhaps it's time to bite the bullet and upgrade  your heating system. After all, the time to consider your winter comfort is now.   
LIFE SPANS
"When it comes to upgrading your heating system, the age you can expect to start planning this is 15 years," says Daniel Abbey, owner of Abbey Plumbing & Heating. That's the average life expectancy for a furnace, while 20-plus years is common for a boiler.  
The older the system, the less efficient it becomes. "Systems over 10 years old sacrifice as much as 30 percent in energy efficiency, which can mean big bills every month," says Joe Lesniak, technical  trainer for Horizon Services. "Older systems also need more maintenance and repairs, which can add even more to your bottom line. Homeowners should consider the return on investment."
With that in mind, it may be time to consider replacement. "There are many reasons people consider a new system, but the main ones are to save on energy costs, looking for a high-efficiency system or having a system that is just not working for them, one not delivering the sort of comfort they want," says Ariel Dworak, a representative for Binsky Home.
INCREASING EFFICIENCY
According to Lesniak, every generation of heating systems achieve higher levels of efficiency and comfort. "Top HVAC manufacturers continually  refine their product lines to bring homeowners greater cost-savings, reduced energy consumption and higher Energy star-rated technology," he says.
New central heating units vary in efficiency, says Abbey. Ones that are 85 to 88 percent efficient vent through a chimney or a metal vent chimney, and 90 to 96 percent  efficient ones vent via PVC pipe due to the much lower temperature  of the exhaust. "[This means] more of the heat from the fire is being used to heat the home and less waste is going up the chimney," he explains. The good qualities of higher efficiency furnaces  include lower gas bills, much more even heating and quieter  variable-speed motors. The cons include potentially more service calls because of the system's higher number of controls. 
 "When it comes to upgrading, you are getting a whole new way of heating your home," says Dworak. "There are levels of efficiency based on your price point— anywhere from 80 percent to the high 90s. Yes the upfront costs of the higher efficiency systems may be a little high, but you save money with lower monthly costs. And today's systems offer you so much. There has been a huge change in technology, so you're getting a 'smart' home, one you can control with your phone."
To optimize efficiency, the most important thing a homeowner should be doing right now is to replace their filter, says Douglas  Cordero, vice president of C&C Heating and Air Conditioning.  "It's best to start every new season with a new filter," he says, adding that changing your filter every three months or so is optimal, depending on the type of filter.
Cordero also emphasizes that having your system professionally serviced is crucial. "By not having your system serviced, you risk having unavoidable breakdowns of your system," he says. Service calls allow your system to be checked and cleaned. "[Otherwise]  your system may not be operating at its peak performance, which could cost you more money to operate or cause costly breakdowns," he says.
 "While most systems today run from 80 percent to 98 percent efficiency, ones that are 90 percent-plus are really good for most homes," says Chris Cavanaugh, director, R&D Heating & Cooling. "If your system is at 80 percent, you probably don't need to convert to a 90 percent system." If replacing your heating unit, he suggests looking at a dual heating/central air system. "By doing so, you're planning for the future, prepping  for the next stage in comfort."
HEATING ALTERNATIVES
There are a few other considerations  for heating your home, especially if it's older.  
"Heat pumps are seeing large efficiency gains, often surpassing geothermal, especially if you consider  the cost of geothermal installation," Cavanaugh says.
Lesniak says not all homeowners  feel warm enough, though. "Heat pumps can be very efficient when correctly sized. However, we've found that some homeowners still don't care for the temperature they feel coming out of the supply registers,"  says Lesniak. "While propane systems feel warm and are manufactured for 80-98 percent efficiency, costs are dependent on the price of the propane the homeowner purchases." He says  efficiency and cost savings also fluctuate based on how homeowners operate their systems. 
Old-style radiators and baseboards  use hot water moving through it to heat the home. "Those boilers, just like your furnaces,  have variable-speed motors and circulators. [They] are very efficient and a comfortable heat," says Abbey. 
 "Older heating and cooling solutions can offer low-level savings as they're already installed in the home. However, maintenance  and energy inefficiencies can quickly stack new costs," says Lesniak. He says baseboard heat is consistent when installed correctly, but can be greatly disrupted by dust, overhanging curtains, carpets and poor circulation and heat conduction.  Radiators produce high amounts of heat but offer inconsistent temperatures. Like baseboard heat, radiators need regular maintenance by an experienced technician.
No matter your choice, controls are advancing in all sorts of heating products, says Cavanaugh. They use WiFi, have endless profile settings, they run at a fraction of the power of older systems and the systems are sophisticated enough to set programs themselves. "It really all depends on what you're used to and what you're  comfortable with," he says.
RESOURCES
Abbey Plumbing & Heating
Serving Pennsylvania
(215) 643-6645
AbbeyPlumbing.com
Binsky Home
Serving Central New Jersey
(732) 369-0400
BinskyHome.com
C&C Heating and Air Conditioning
Souderton, Pa.
(215) 799-0515
CC-HVAC.com
Horizon Services
Serving Del., Pa. and N.J.
(302) 200-4266
HorizonService.com
R&D Heating & Cooling
Kennett Square, Pa.
(484) 734-1956
RDHVAC.com   
Published (and copyrighted) in House & Home, Volume 19, Issue 4 (October 2018). 
For more info on House & Home magazine, click here. 
To subscribe to House & Home magazine, click here. 
To advertise in House & Home magazine, call 610-272-3120.