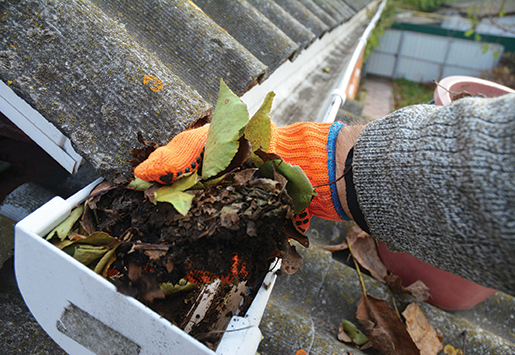 After another enjoyable summer, it's definitely hard to say goodbye to those sunshine filled days and the favorable weather conditions that kept us enjoying the outdoors well past dusk. But as we trade in our swimsuits for sweaters and gear up for fall, it won't be long before we're bundling up even further and welcoming back Old Man Winter.
As the temperatures plummet and the days become drearier, homeowners will undoubtedly be spending more time indoors. But before you can enjoy all the comforts that your home brings, you would be wise to make sure your house is primed and ready for the long winter ahead. Winterizing your home—whether making energy-efficient changes to the exterior or necessary upgrades to the interior—can go a long way to saving you money, time and aggravation. And let's face it, dealing with a major home repair project in the dead of winter is not exactly ideal.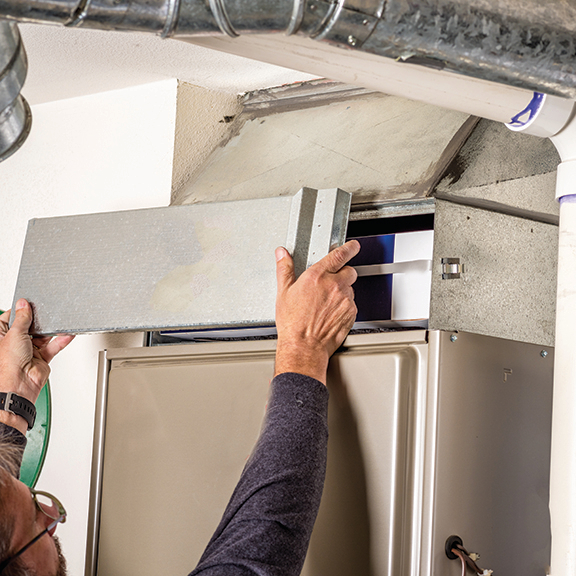 Adam Parnes of Global Home Improvement acknowledges the importance of staying on top of a winter checklist and says that homeowners who don't regularly do so are tempting fate. "I think anyone who is winterizing their home is already ahead of the ball game," he says. "Upgrading insulation, re-caulking windows and cleaning gutters are some of the easier solutions to a safe home this winter."
The fall is the ideal time to winterize your home in an effort to address any issues before the harsh cold weather settles in, according to Andrew Ziegler of Matute Roofing Inc. "This allows for cleaning of gutters, making sure there are no loose shingles [on the roof] and checking that all the home's ridge shingles are securely in place," he says.
"It's also very important to inspect all metal flashings between the roof and home siding, and between the roof and chimney, to ensure that you have winter snow, ice and water protection at these critical joints on your roof," Ziegler adds.
Elsewhere in the home, checking to see if one's HVAC system is in need of a tune-up is recommended by industry professionals. Having it serviced annually to ensure things are running smoothly will help avoid rising energy bills due to suboptimal operation.
Another good place to start is in the attic. Poorly insulated attic space can be a major source of energy loss. In fact, estimates by the Department of Energy say that a properly insulated attic can cut your heating bill anywhere from 10 to 50%.
While a poorly insulated attic, or wall space for that matter, can be a large factor in energy loss, another common contributor are windows and doors which are not properly sealed. Parnes says upgrades to old windows and doors are by far the most popular winter home improvement project and can make an almost immediate impact.
"Not only do older windows and doors not have updated thermal efficiency, but many of them have air leaks which are just inviting the cold air directly into your home," he says.
What's more, homeowners will want to inspect their window frames to see that they are intact and not beginning to rot.
"Rotted wood window frames, or windows missing pieces of the frame will expose the homeowner to the risk of interior water damage which can be costly to repair," says Ziegler. "It's best to replace windows to proactively protect inside the home's wall cavities and the surrounding sheetrock. Leaking window frames can lead to the growth of dangerous black mold that can make your family sick."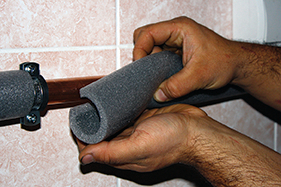 Another trouble spot for leaks is perhaps your greatest protection from the outdoor elements: the roof. Jane Alfaro of Alfaro Enterprises says an annual inspection of the roof by a professional will help identify any concerns and hopefully allow you to get well in front of any major problems.
"Your roof needs to be in good condition. No missing shingles, no leaks, etc. If you see dry rot or corrosion present or the underlayment plywood is corroded, it is time to replace your roof," she says.
Having to potentially replace your roof or windows can be a large expense and so some homeowners may try and get through one more season before they decide to pull the trigger. But all it takes is one major winter storm and the problem could balloon into a much larger issue.
"The most important thing to consider is what could happen if you don't replace it," says Parnes. "A leaky roof will cost you way more money in damage then the money you save by trying to wait one more year."
Barbara Carranza of Carranza Roofing and Remodeling says age should be the key factor when weighing repairing or replacing one's roofing, siding or windows. "It is easy to nickel and dime repairs, but in the long run it is less costly to replace them. Putting off repairs leads to long-term and more costly problems," she says.
Ziegler echoes that sentiment, especially if the roof is approaching the end of its life.
"Roof and window repairs do not come with substantial warranties," he says. "Typically, when a roof is 20-25 years old, the shingles have begun to curl and the adhesion of the shingles to one another becomes compromised."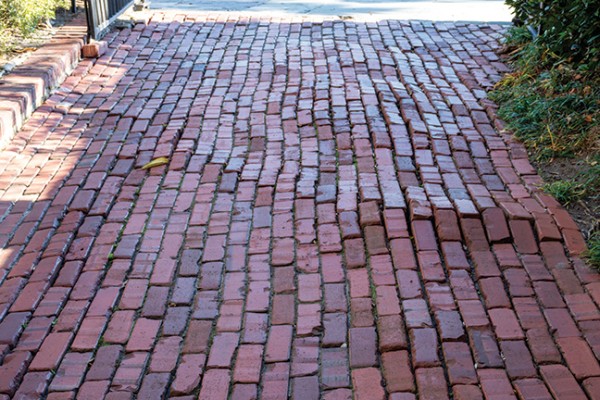 This could lead to the shingles allowing water to penetrate or perk down into the plywood decking, causing deck rot. "The risk to the homeowner of not proactively replacing the roof now is that there will be greater expense later for the replacement of rotted plywood decking," Ziegler says.
While having someone inspect your roof, it's also a good idea to check your gutters. "Gutters should be cleaned out and secured twice a year, prior to the change in weather. Ideally in the spring and the fall," says Alfaro.
Once gutters become clogged by leaves and debris, water does not flow through the downspouts. Thus, the water will back up under the shingles and behind the fascia boards.
"These leaks will cause interior damage as well as rot the fascia boards causing extensive damage and costly repairs," Carranza says.
But, while this is a critical step in protecting your home, Carranza warns homeowners should not attempt to take matters into their own hands.
"It is very important for a homeowner not to climb a large ladder and attempt to clean their gutters. Professionals have the experience and knowledge on climbing ladders and roofs. Inexperienced homeowners can easily fall from the ladder or the roof and be seriously injured or even cause death," she says.
No matter what type of services you may require, it's clear that now is the time to start thinking about the necessary upgrades that will help get your home ready for winter. By being proactive, you'll save money and avoid the hassles and headaches so you can enjoy your home the way it was meant to be.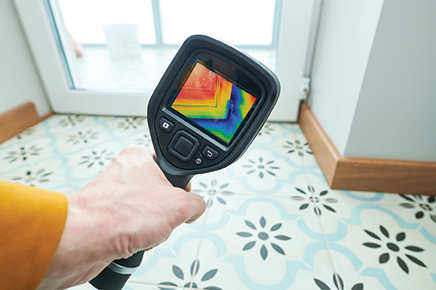 WINTERIZING CHECKLIST
A guide on how to plan for the season
• Make sure your attic/crawlspace is properly insulated
• Install pipe insulation around any exposed copper or PVC water pipe
• Have your furnace, fireplace and chimney inspected and serviced
• Check windows and doors for any leaks, rot or poor sealing
• Have a licensed roofing contractor inspect your roof for loose, damaged or missing shingles
• Clean gutters of leaves and other debris and make sure they are properly connected
• Inspect your grounds for troubled tree limbs that could snap and cause damage or harm
• Repair loose patio stones and pavers
• Drain and store garden hoses indoors and drain outdoor spigots
RESOURCES
Alfaro Enterprises
Bear, Del.
(302) 832-3930
AlfaroEnterprises.net
Carranza Roofing & Remodeling
Bridgeport, Pa.
(610) 270-0305
CarranzaContracting.com
Global Home Improvement
Serving Pa. and N.J.
(866) 735-1121
GlobalHomeInc.com
Matute Roofing Inc.
Wayne, N.J.
(973) 618-6489
MatuteRoofing.com
Published (and copyrighted) in House & Home, Volume 22, Issue 12 (September 2022). 
For more info on House & Home magazine, click here. 
To subscribe to House & Home magazine, click here. 
To advertise in House & Home magazine, call 610-272-3120.