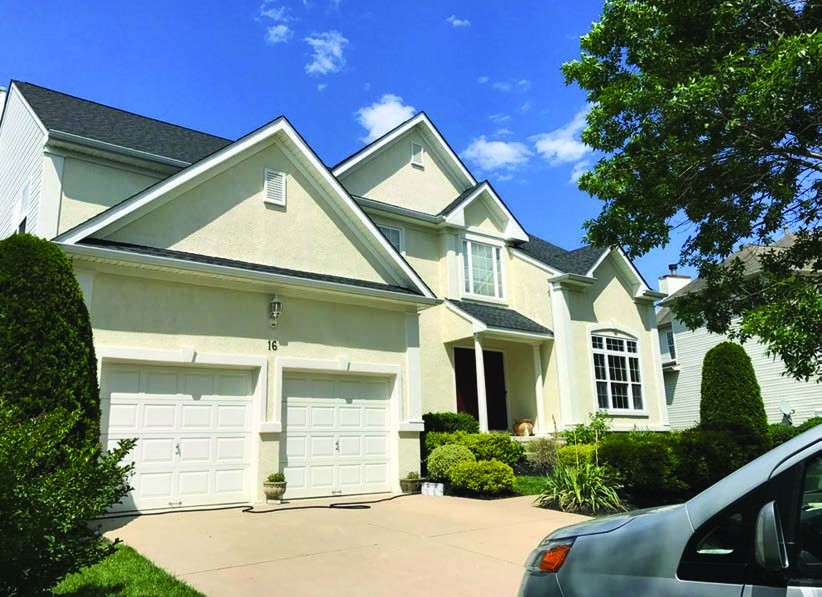 While it might be easy to know when certain items around your house need to be fixed or replaced, it's not always so simple to make the same call about your home's exterior paint job. And even when you are certain, you also have to be informed about the best way to make sure the new work lasts. There are many things to keep in mind, so here are some ideas to get you on the best path for your home.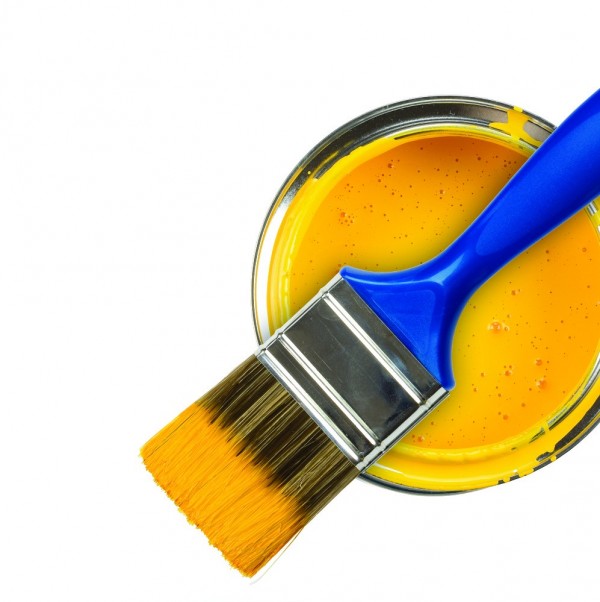 IS IT TIME TO REPAINT?
"Visible signs to look for when it's time to repaint your exterior can include peeling and blistering paint, splintering of siding, severe fading and rotted or damaged areas of siding depending upon the surface," says Greg Parkhill, owner, Brush Masters XP. "The length of time in between painting your exterior will solely depend upon doing the job properly. The best way to ensure a beautiful, long-lasting finish is to not cut corners on the preparation of surfaces being painted."
A good indicator that it might be time for a new paint job is when you notice the paint yellowing, flaking or peeling, says Valerie Traore, owner/president of Fresh Coat Painters of Burlington-Camden.
 "These indicators should be addressed quickly or the scope of the work can increase significantly over time, leading to a more costly paint job down the road," says Greg Johnson, franchise partner for Wow 1 Day Painting in Chester County. He says there's no exact timeline for when a house needs to be repainted, since every home is different. You need to consider climate, weather, the quality of the previous paint job, type and quality of paint used, how many coats applied, and even the color selection.
WHAT'S THE BEST WAY TO REPAINT?
 "There are only two techniques when painting an exterior property—the traditional brush-and-roll method or by utilizing spray equipment. When done properly, both can deliver the same long-lasting results. Certain homes may require one method over the other depending on surroundings, complexity or siding type," says Parkhill.
He says all exterior painting should include a professional pressure-washer rinse to remove surface debris, stains and mold to ensure proper adhesion of the paint. Sanding enhances adhesion and promotes durability of the new finish.
Traore says that a bad DIY job can mess up your home's curb appeal and can leave you needing a costly fix. The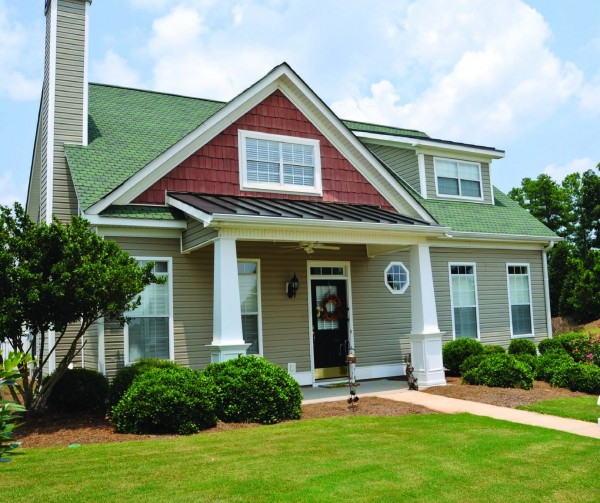 best idea is to hire a professional, she says. "Sanding is not always necessary unless you have flaking which is corrected by using a scraper. But power-washing is always recommended as it removes any dirt, dust, insects, bird poop and other debris that you don't want to paint over as it will not have a smooth finish," she says.
After washing your home with low pressure and a detergent to remove any dirt and organic growth, do all necessary sanding, scraping and filling of holes, says Christian Militello, president, Militello Painting & Powerwashing, who then recommends two coats of a high-quality paint which has some self-priming attributes. Applying just a refresher coat is possible but only in a few limited scenarios. He says power-washing can destroy the surface of siding or put water in places you do not want it, so be careful. "We have specialized equipment, chemicals and soaps to help wash homes and prepare them for paint," he says.
Johnson reiterates all this through a three-step process: 1. Powerwash a few days before starting the project. 2. Prepare the surfaces for painting, scraping, sanding and priming areas where paint is failing or bare wood is showing. Patch holes/cracks and caulk gaps to prevent moisture. 3. Paint, starting at the top and working your way down.
 "Also pay close attention to the weather and season," he says. "It's always best to paint on days that are dry and relatively mild, with an ideal temperature being 50-90 degrees. This is why spring and summer are the best times to paint the exterior of your home in most markets."
THE "RIGHT" PAINT
There are many options for exterior paints and all vary by cost, coverage and durability, says Parkhill. "Take into consideration the existing paint, as priming may be necessary to ensure proper adhesion of a new paint." A professional painter can help you explore your options.
 "Simple rule: always use exterior paint for exterior work. And if you value your home, don't go cheap on the paint either. It really makes a difference in the finished product," says Traore.
Militello explains the different terminology on paint cans and how it might affect the finished product. "Sheen: The more shine, the more dirt that can be repelled from the surface and more protection you will get because of that. High Gloss: generally used on exterior trim. Satin/Eggshell: Is in between flat and gloss, generally used on the body of the home but is be- coming more popular to use on trim. Flat: No shine and is used on the body of the home. Because of the volatile organic compounds (VOC) laws, oil-based paint is generally being phased out. If you have it on your house already, you'll need to prime with an oilbased primer before adding two coats of latex paint. Oil and water don't mix and will cost a lot to repair down the road," he says.
While in the past many favored oil paint because it was more durable, the last few years have brought improvements in latex paint technology. Now it's more widely used because it offers the same benefits but is easier to work with and safer for the environment, says Johnson. As for what paint to use, he says, "Higher quality paints have great features that will ensure the best protection and coverage for your home while also lasting longer than cheaper paints. Spending a few hundred dollars more on better paint will ensure you get the best return on investment on your project."
Johnson adds that when deciding between paint and stain, remember that "stain protects and preserves the beauty of your wood compared to paint, which covers and hides it." The decision rests with what type of surface you're painting, the climate and what was on the surface previously.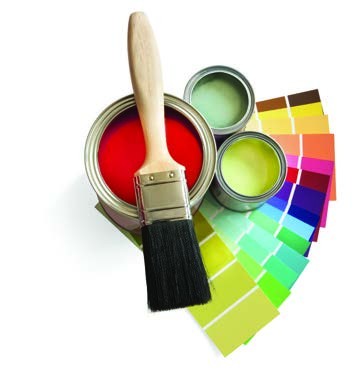 YOUR COLOR PALETTE & YOUR PAINTER
When deciding on what color palette to work with, Parkhill suggests speaking with a certified color designer who will take into consideration the area you live in and will incorporate the flow of your neighborhood since you want your home to complement the rest. When it comes to selecting a painting contractor, make sure it's a comfortable fit. "Some companies are more suitable for your needs than others. Be sure to check all licenses, insurances and other background information prior to awarding your project. Always remember it's your home, money and vision—not the contractor's."
 "If you live in a development with an active homeowners association (HOA), you are restricted to certain palettes so be sure to check. If not, then let your imagination run wild," advises Traore. "I've seen some colors of homes that will simply amaze you with beauty, and then other colors… well… let's say beauty is in the eye of the beholder."
Militello says that the easiest way to consider your palette is to walk around your neighborhood. "See what your neighbors are using. If you don't have an eye for color, hire a professional. Choosing the right color can make all the difference." He says the best way to decide on the right painting company is to decide what is important to you and then make sure the one you hire reflects that.
A note on comparing painters and quotes, by Johnson: "Not all quotes are created equal. If you're getting multiple estimates you should review them closely to see if you're comparing apples to apples." Differences in price mean different paint quality, prep standards and number of coats of paint—each of which can significantly impact the price and quality of the paint job. "The cheapest bid is rarely the best option. It likely means less labor is being put into your project or incorrect processes are being followed which may compromise the quality and longevity of the job. You're better to pick the reasonable price to ensure your job is done right and lasts as long as possible so that you don't need to repaint sooner."
RESOURCES
Brush Masters XP
Cherry Hill, N.J.
(856) 899-9183
BrushMastersXP.com
Fresh Coat Painters of Burlington-Camden Counties
Marlton, N.J.
(856) 389-6100
FreshCoatPainters.com/burlington-camden
Militello Painting & Powerwashing
Ambler, Pa.
(215) 740-7448
MilitelloPainting.com
Wow 1 Day Painting in Chester County
Berwyn, Pa.
(888) 969-1329
Wow1Day.com  
Select photography courtesy of Brush Masters XP
Published (and copyrighted) in House & Home, Volume 19, Issue 12 (June 2019). 
For more info on House & Home magazine, click here. 
To subscribe to House & Home magazine, click here. 
To advertise in House & Home magazine, call 610-272-3120.